Wells-next-the-Sea RNLI Lifeboat Station houses an all-weather lifeboat and an inshore lifeboat to save lives and assist with emergencies around Wells and off the North Norfolk coast. Manned by volunteer crews, the boats are ready to launch within minutes, 24 hours a day, every day of the year. This website will tell you more about the station and give you a taste of what we do and the traditions of the lifeboat service.
Latest News
Beer to be brewed for lifeboat appeal
Fri 10 Oct 2014
The Real Ale Shop at Branthill Farm, Holkham has invited local brewers to enter a competition to brew a beer especially for the Shannon Appeal, using Branthill Farms' finest Maris Otter malted barley.
The candidate beers will be officially tasted and judged by a select panel of lifeboat crew (for which there has been no shortage of volunteers) and the winning ale will be available to purchase from the Real Ale shop, and on-line, from the beginning of November.
Every bottle of 'Shannon Ale' sold will raise £1 for the appeal so we are hoping for lots of customers.
The Real Ale Shop
Fund tops fifty thousand following donation by EDP newspaper
Wed 8 Oct 2014
Our Lifeboat Appeal has reached £51,194.66 following a generous donation last night from the EDP, Norfolk's regional newspaper. This means we have reached more than a fifth of our target to raise £250,000 towards a next-generation Shannon-class lifeboat for Wells by the end of 2015.
Nigel Pickover, the editor of the EDP, had promised to "buy the crew a drink" when he visited the station following the flood on December 5th 2013. He returned last night to the Golden Fleece on the quayside where the crew were treated to drinks and a supper and a performance by the Sheringham Shantymen.
The EDP started a flood appeal last December which raised £330,000, helping more than 300 people all along the Norfolk coast rebuild their lives, homes and businesses after the storm surge. Mr Pickover explained that the newspaper is keen to help the RNLI in the region and to support the Wells Shannon Appeal. As a starting point, he then presented Coxswain Allen Frary with a cheque for £2570.20 towards the new boat.
The Sheringham Shantymen, who have been vocal supporters of the RNLI for 25 years now, also pledged £500 for the new lifeboat.
The crew and station officers at Wells are hugely grateful for the support and would like to thank the EDP, the Fleece and the Shantymen for an excellent evening.
Shannon Lifeboat Cider pressing day
Fri 26 Sep 2014
Lifeboat crew members and the public joined in at Whin Hill Cider in Wells on 21 September to help make a special edition cider in aid of the Wells Lifeboats Shannon Appeal.

Visitors had the chance to use a Victorian cider mill, known as a scratter, and a 150-year old press to produce the juice from apples grown in Whin Hill's own orchard in Stanhoe. The juice is now fermenting in a traditional barrel through the winter.

Mark Jarvis, who runs Whin Hill Cider with his wife Lisa, said: "We are doing everything in the old, traditional way. We are using natural yeasts to ferment it and are hoping to raise £1,000 for the Shannon Appeal."

There should be 200 bottles produced which will be ready next Easter. Each bottle will cost £5 with all the money going towards the appeal. Bottles can be ordered in advance now from Whin Hill Cider or from Howell's Deli on Staithe Street... advance buyers receive a unique card showing the bottle numbers ordered so a bottle or two could make a great Christmas or Birthday gift.
Our thanks to Mark and Lisa for their support... and to all who turned out to help and watch.

It's now a case of wait and see for the Shannon vintage, "You can never tell with cider until is fermented how it is going to turn out, and then there is nothing you can do.", explained Mark.
Whin Hill Cider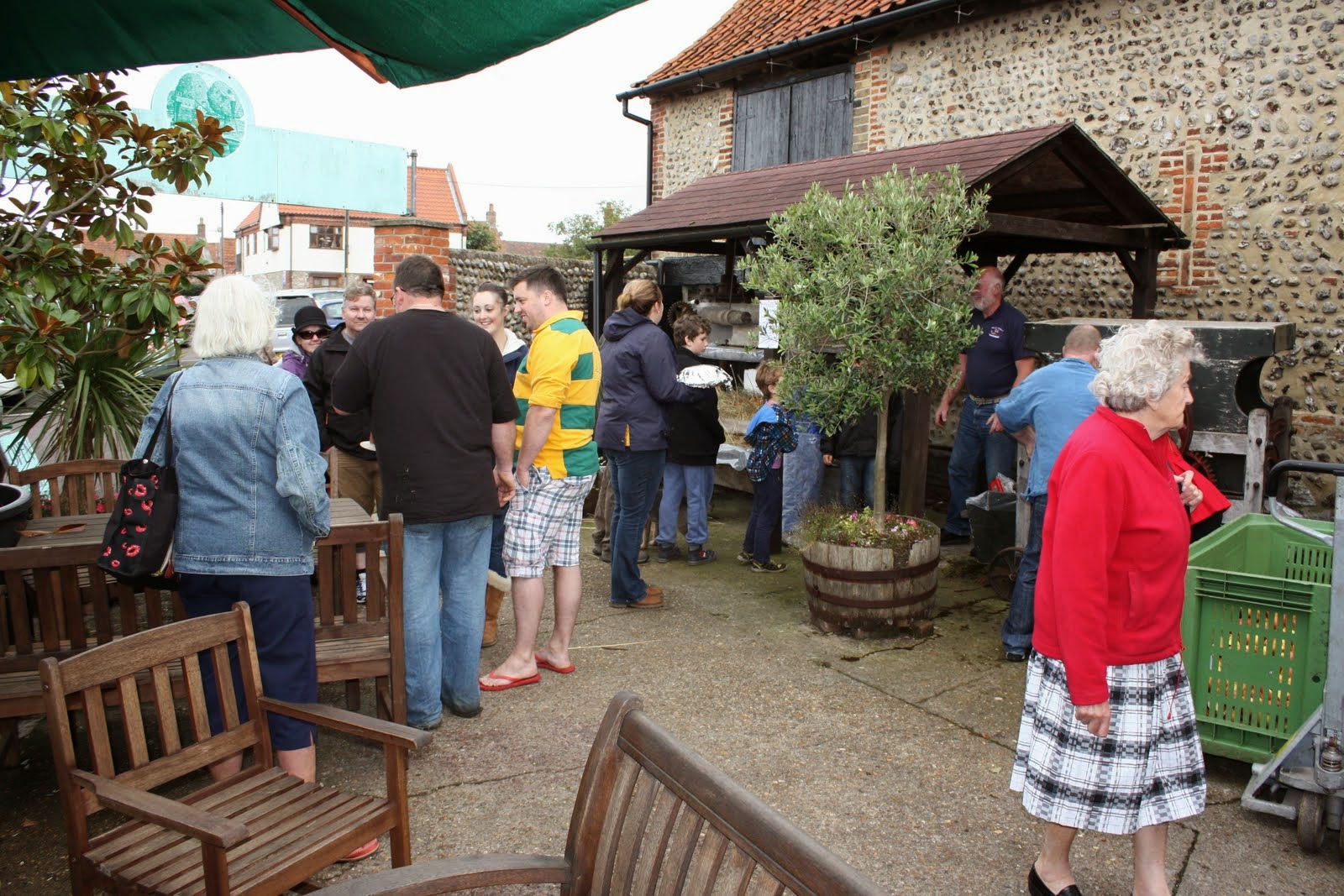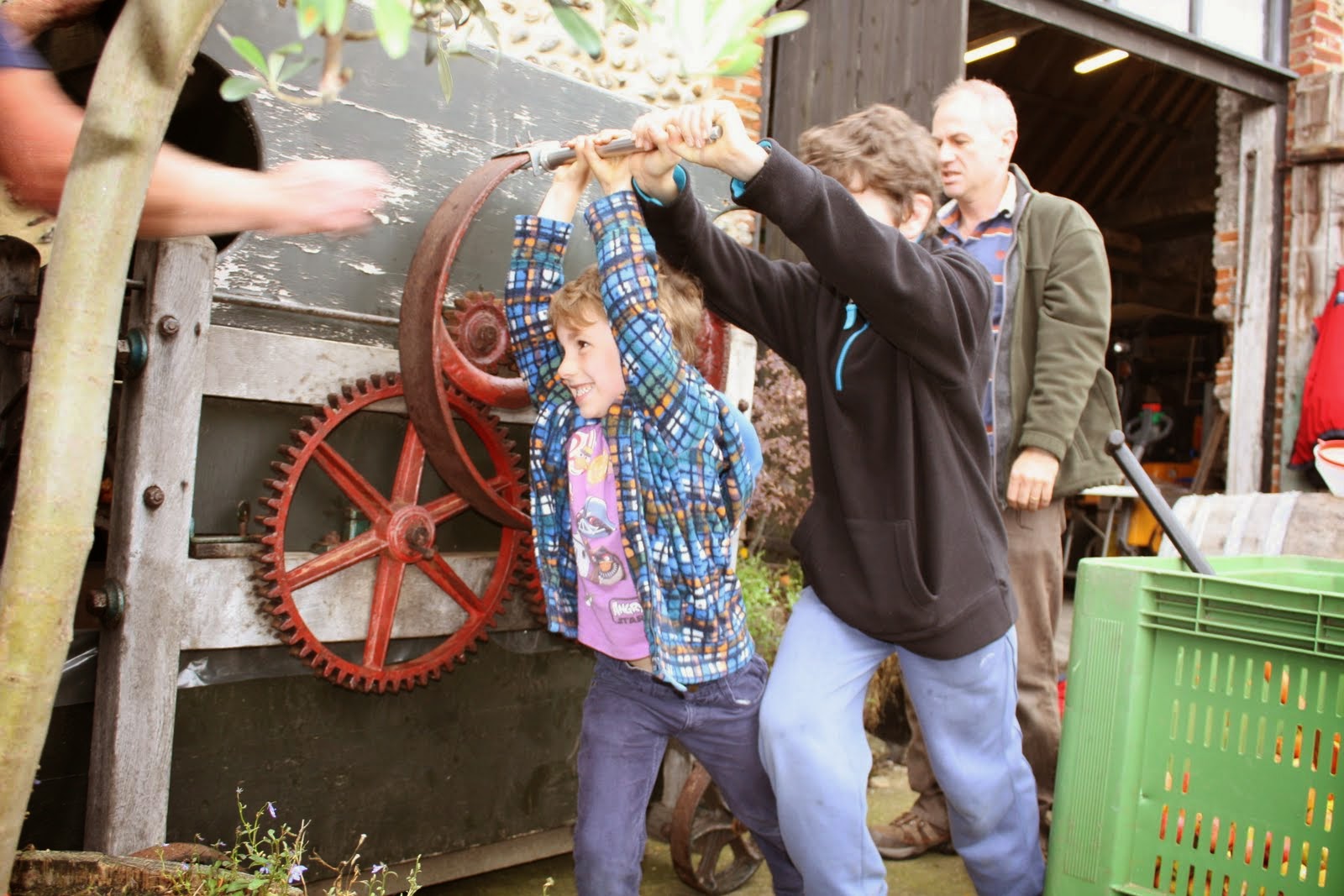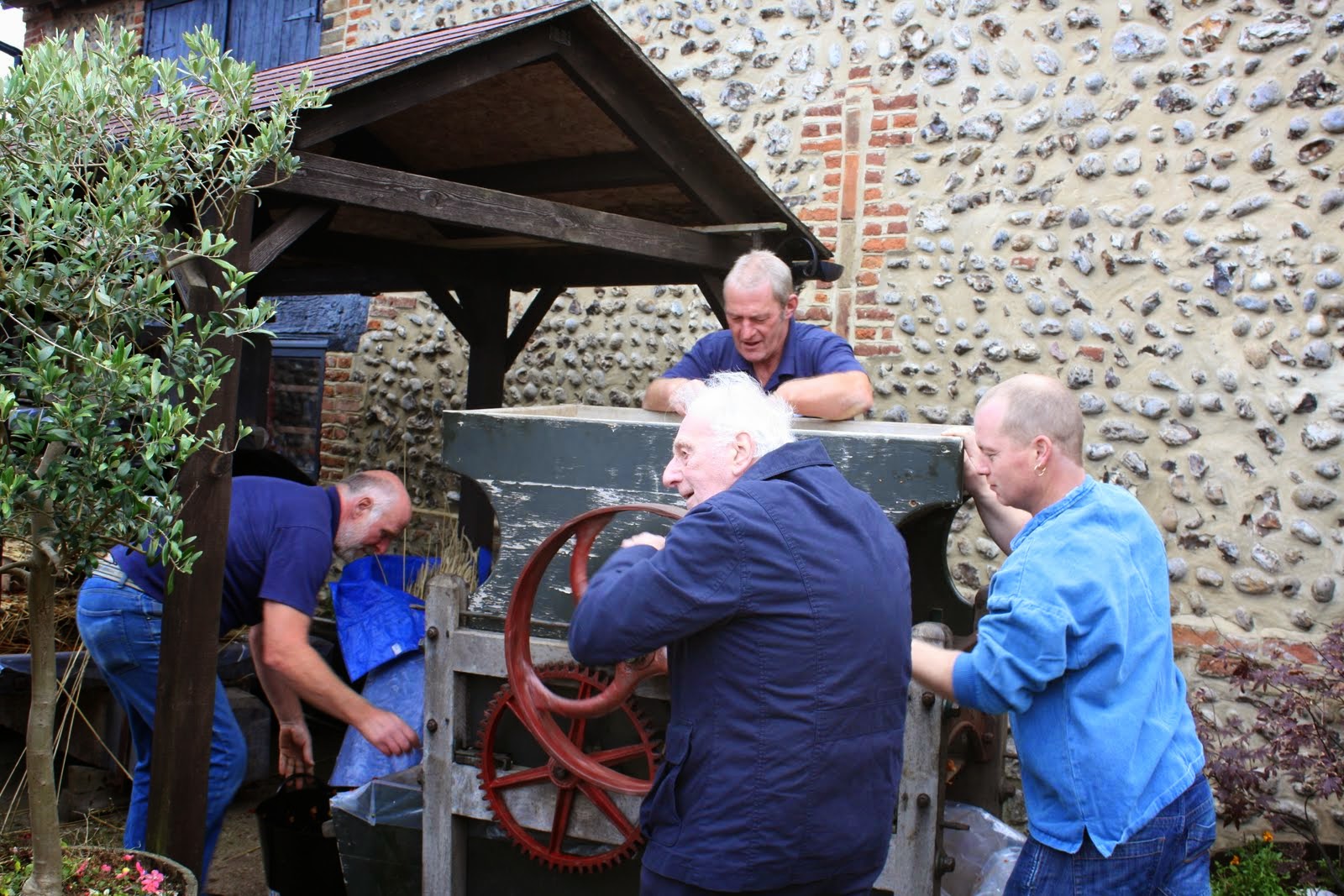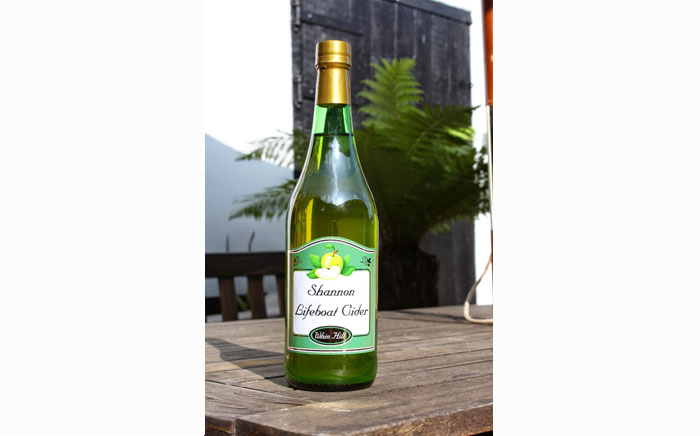 Ian Dye gets waxed to raise money for the Shannon
Fri 19 Sep 2014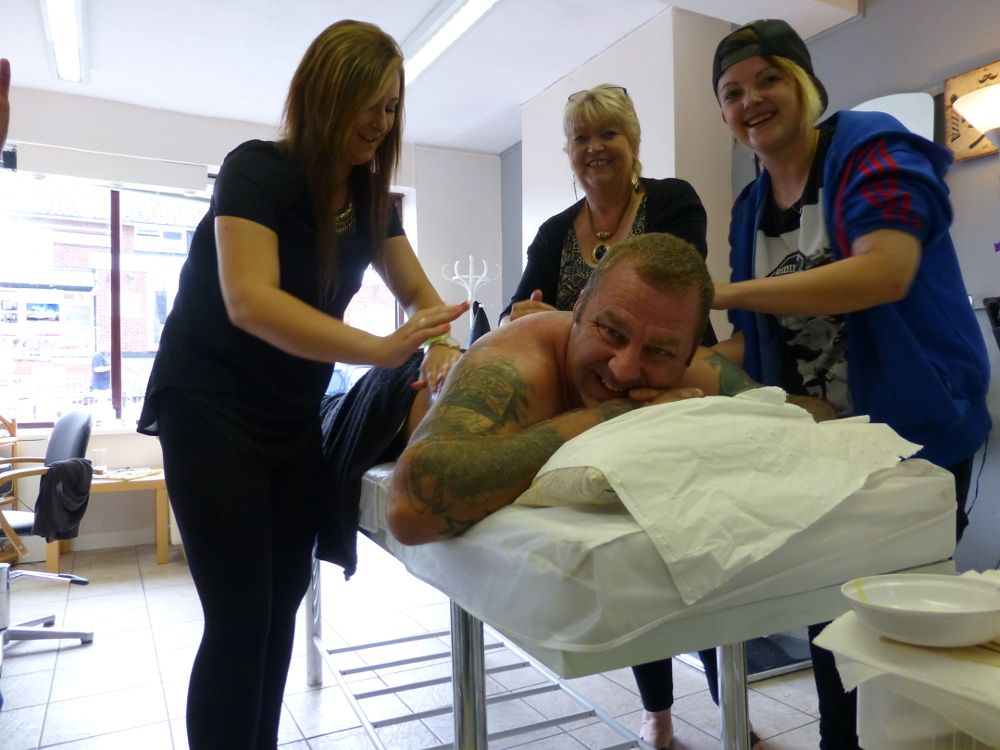 Ian Dye, a former fisherman, was looking for ways to raise money for the new lifeboat in Wells but little did he think he'd have to suffer the pain of a body wax in the process.
Ian, who lives in Kings Lynn, has given up fishing and made his hobby of tattooing his main job. He owns Dyed Skin tattoo studio in the centre of Wells-next-the-Sea and it was one of his clients, Rachael Olive, who suggested he might come to her mum's hairdressers Contrasts Hair and Beauty and have a body wax for charity.
Rachael, who is a body piercer and barber, said, "I thought he could get people to sponsor him and I could get my own back and make him suffer like I did when he tattooed me!"
So on Saturday, 6th September, Ian submitted himself to being waxed by Rachael and beautician, Rachael Williamson. Ian said, "I've never had it done before. I'd say the pain is about the same as being tattooed but it's all in aid of a good cause. As a fisherman, being out at sea in heavy weather and something goes wrong, it's good to know the lifeboat and crew are always there when you need them."
The total raised was £285.00