Passage available on historic lifeboat's return to Dunkirk
Wed 23 Jul 2014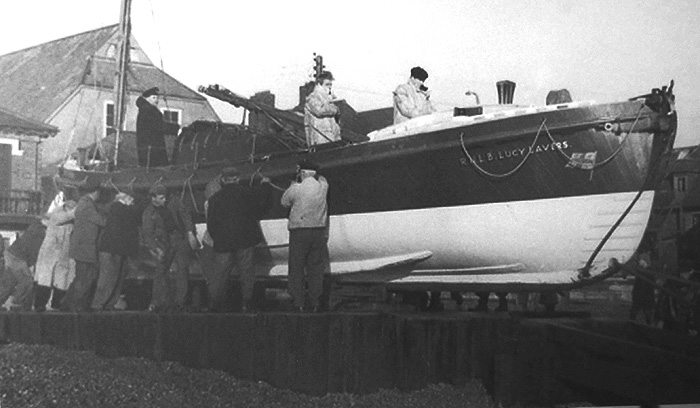 Next year, the historic Liverpool class lifeboat Lucy Lavers will be making a return voyage from Wells to Dunkirk, returning there with other Dunkirk little ships 75 years on from the evacuation in 1940. Passages on the voyage are to be auctioned at the 'Boats at Bayfield' event at Bayfield House in Holt on 6th August, with one place available on board on each of 5 outward and 4 return legs.
The Lucy Lavers served for 19 years as the station boat at Aldeburgh, having been commandeered by the Navy almost immediately on delivery in 1940 to rescue British troops from the beaches of Dunkirk. She later joined the relief fleet and served at both Wells and Sheringham.
She is presently being restored by the Rescue Wood Boats charity in Stiffkey in preparation for the 2015 trip to Dunkirk. If you can't make the auction at Bayfield House in person, postal bids can be accepted up until 4pm Tuesday 5th August. Contact the charity for more information.
The Boats at Bayfield event is open to the public, price £5 per person, and includes displays of traditional and new wooden vessels, model ships and boats as well as an exhibition by the East Anglian Society of Marine Artists. The event is raising funds both for Rescue Wooden Boats and the Wells Shannon Lifeboat Appeal.
More about 'Boats at Bayfield'