Record returns from RNLI Golf Day
Tue 2 Sep 2014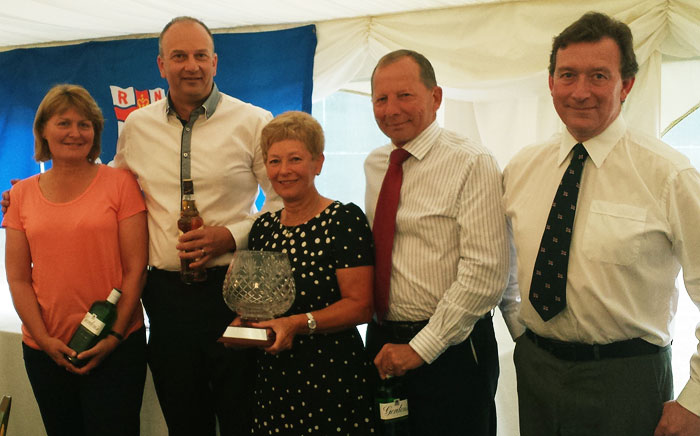 56 golfers in 14 teams made a success of our RNLI Golf Day at Weston Park Golf Club on the outskirts of Lenwade on 28th August. The teams competed for a crystal glass trophy and a selection of other prizes. The match was won by Bernie Vaughan, Liz Vaughan, Lindsay Woods and Kevin Pratt, with a net score of 59.8. The team from Barclays, namely Tom Hall, Paul Knights, Ian Munford and Scott Symonds came second with 61.5 and third were David Graveling, Nigel Stewart, Brian Stops and Andy Bullen from Sheringham Golf Club with 61.9 net.
A prize raffle and charity auction raised £1000 and Barclays Bank has offered to match this with an additional donation. Overall, the event has raised a record £3800 with some donations still to come in.
Organisers John Mitchell, Wells Lifeboat Press Officer, and Sue Edwards were delighted with the support for the event both from players and from businesses and individuals offering sponsorship and prizes. The competiton originally started in 2003 and the crystal glass trophy was donated in 2005 by the late Lady Gwenneth Mackintosh, President of the Norwich Ladies Lifeboat Guild.