Superhero challenge this Saturday
Thr 4 Jun 2015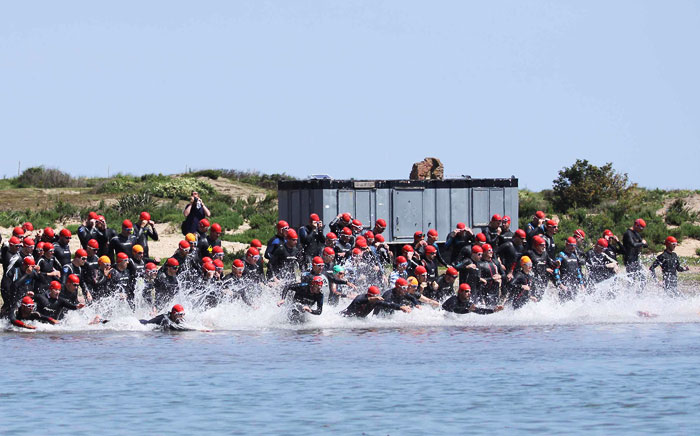 It's the 2015 Norfolk Superhero Challenge this Saturday and over 80 teams of 2 will be taking on a unique light-hearted but actually quite hard quadrathlon in and around Burnham Overy harbour... a 1 mile swim, a 4 mile kayak, a 45 mile cycle race and finally a 10 mile run, all for fun and, this year, to raise money towards the RNLI Wells Shannon Lifeboat appeal.
The Wells inshore lifeboat will be in attendance, subject to operational requirements, and we'll have some guild and crew volunteers and perhaps the odd special guest shoreside as well.
The race starts at 8.30 with the swim from near Gun hill/the harbour entrance up to the hard followed by a kayak route around the marshes. The cycle route covers a 45 mile circuit including Ringstead, Sandringham, New Houghton and Syderstone and the final run is a gruelling course along the sea bank to Lady Anne's drive and back along the beach, across the harbour channel and marsh to Overy.
The first finishers for all four events are expected around 12:45 with most done by 15:30.
Bar and food available from 10am onwards.
Superhero website