Wells all-weather lifeboat to go for refit
Mon 29 Jun 2015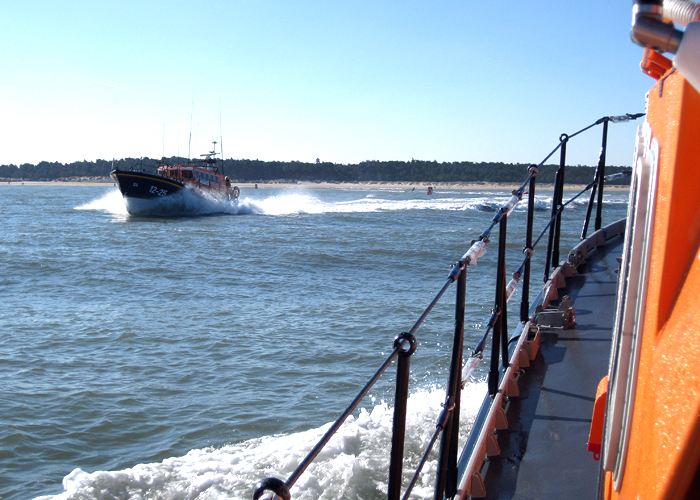 Wells' all-weather lifeboat 12-003 Doris M Mann of Ampthill will be leaving the station this week for a planned 'mini refit'.
This is likely to be the last major service work that the 1990 boat receives before she retires and is replaced with a new Shannon class vessel, currently scheduled for some time in 2017. The refit will ensure the lifeboat remains in tip-top condition for her last months of service and follows a careful survey to determine exactly what work needs to be done.
Some equipment will also be upgraded. The lifeboat will return fitted with AIS which is becoming standard on commercial vessels. AIS transmits the boat's position, speed, heading and destination over dedicated VHF channels to other vessels in the vicinity. The signals are also picked up by some shore stations which in turn relay the information to allow vessels to be tracked over the web.
Volunteer crew from Wells are travelling to Ramsgate to collect a relief Mersey class lifeboat to serve at Wells while our boat is away. This should arrive in Wells late on Tuesday. The two boats will be swapped over before our lifeboat leaves on passage for Lowestoft, where she will be lifted for onward transport by road.
The lifeboat last went away for refit in October 2009.