The RNLI Lifeboat Station in Wells-next-the-Sea houses an all-weather lifeboat and an inshore lifeboat to save lives and assist with emergencies around Wells and off the North Norfolk coast. Manned by volunteer crews, the boats are ready to launch within minutes, 24 hours a day, every day of the year. This website will tell you more about the station and give you a taste of what we do and the traditions of the lifeboat service.
Latest News
SLRS arrives in Wells
Wed 17 Aug 2022
Training and preparation for the transition to our new Shannon class lifeboat have begun in earnest with the arrival in Wells of our Shannon Launch & Recovery Systems (SLRS) unit. SC-T27 is named 'Patricia Jean Bettany' and is a brand new SLRS built specifically for the station.
The SLRS arrived on 28 July by road in two sections which were assembled on the Beach Road and then carefully driven up onto the beach bank, past the new boathouse and onto the beach. The unit for now will be kept at the top of the ALB ramp while the new boathouse is still being finished.
An intensive driver training course with the RNLI's coastal support team followed which included long sessions around our low water launch and recovery site on Holkham beach as well as taking the SLRS round the back of the current boathouse for manoeuvres on the back beach. Finally, the new boat hall was temporarily cleared so our drivers could have a first go at taking the SLRS into and out of the new boathouse.
Other training is on-going including coxswains and crew attending a jet boat handling course at the Lifeboat College in Poole at the start of August, helming a jet training boat and Shannon relief lifeboats, and courses upcoming in Wells and Poole for boat and SLRS mechanics.
A relief Shannon lifeboat will be arriving in Wells soon for crew familiarisation, afloat training and launch and recovery practice.
Wells' own new Shannon RNLB 13-46 'Duke of Edinburgh' is still on commissioning trials at the All Weather Lifeboat Centre in Poole. The boat will be on display to 'Launch A Memory' donors ashore at Poole from 20-24th August (event now fully booked) and should be arriving in Wells towards the end of September.
More pictures of the SLRS and 13-46 in our gallery pages...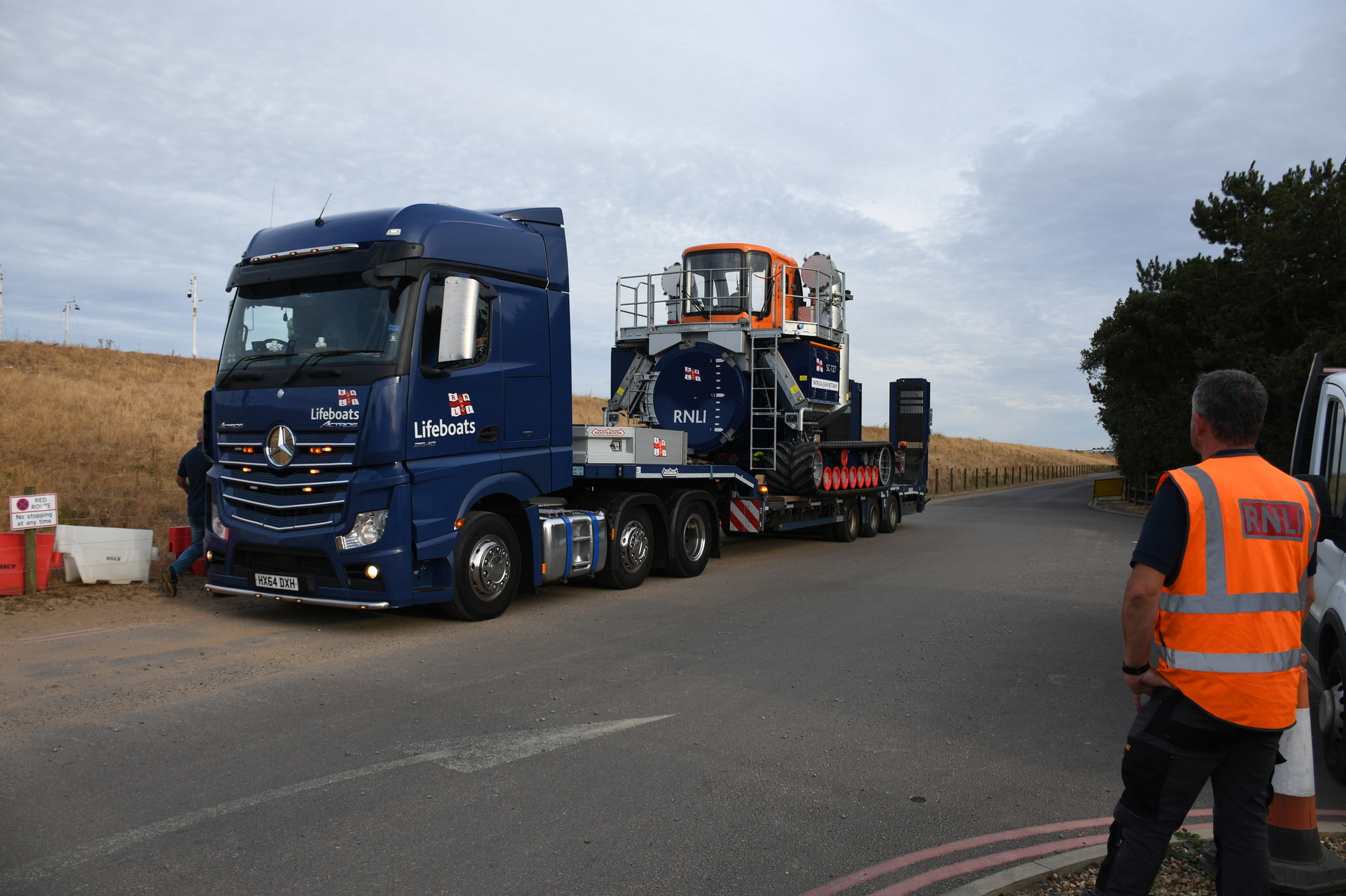 RW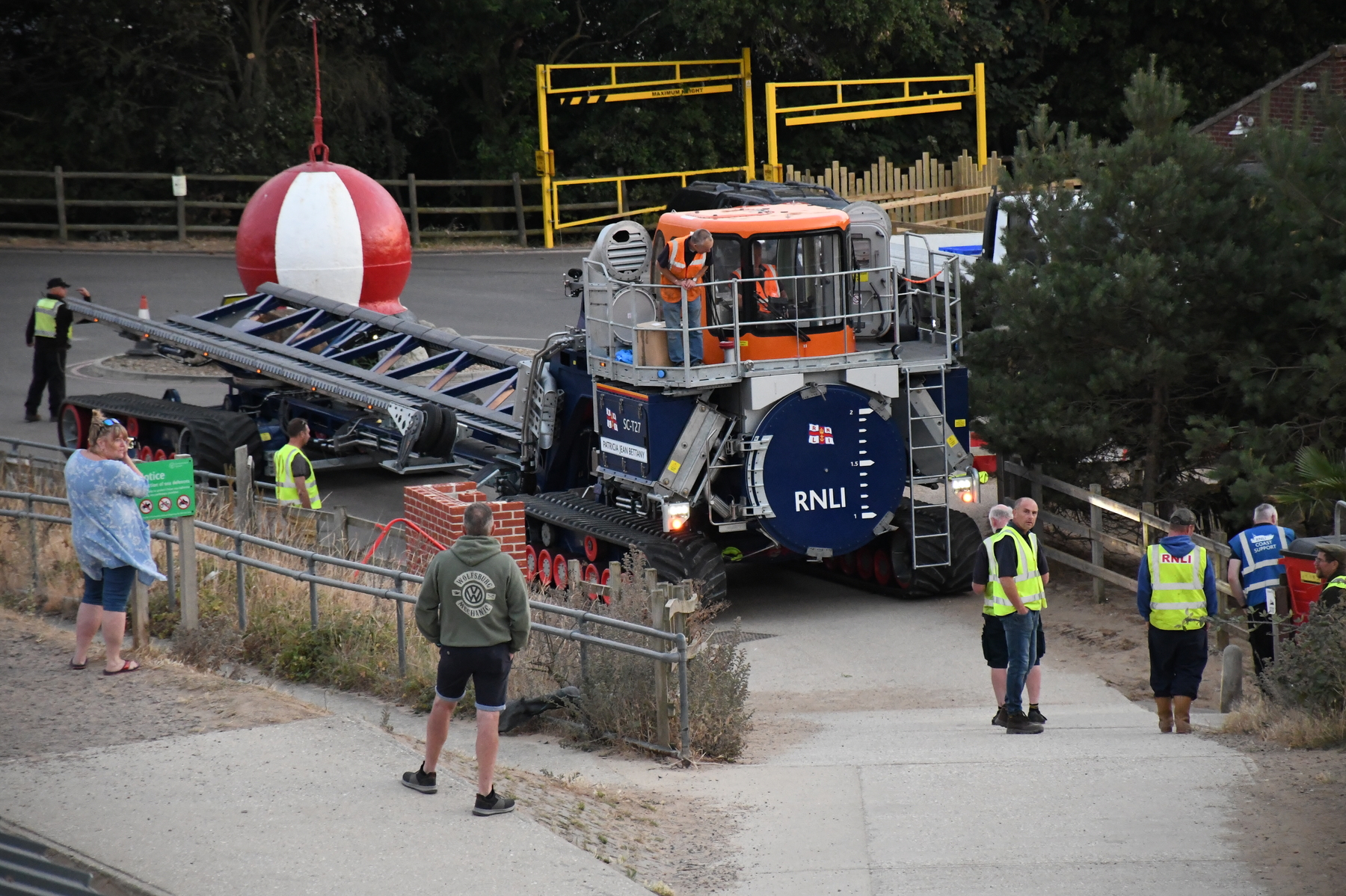 RW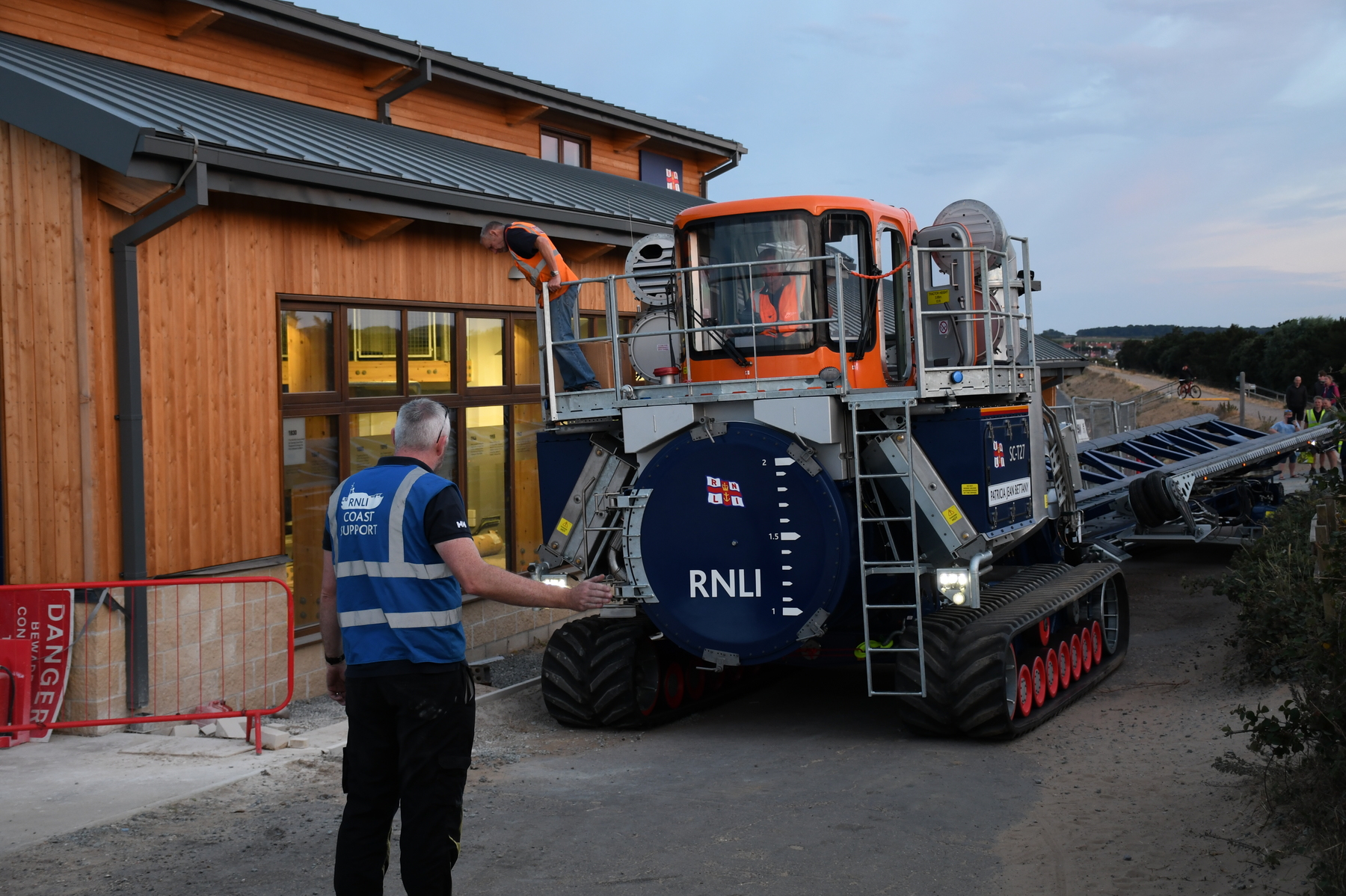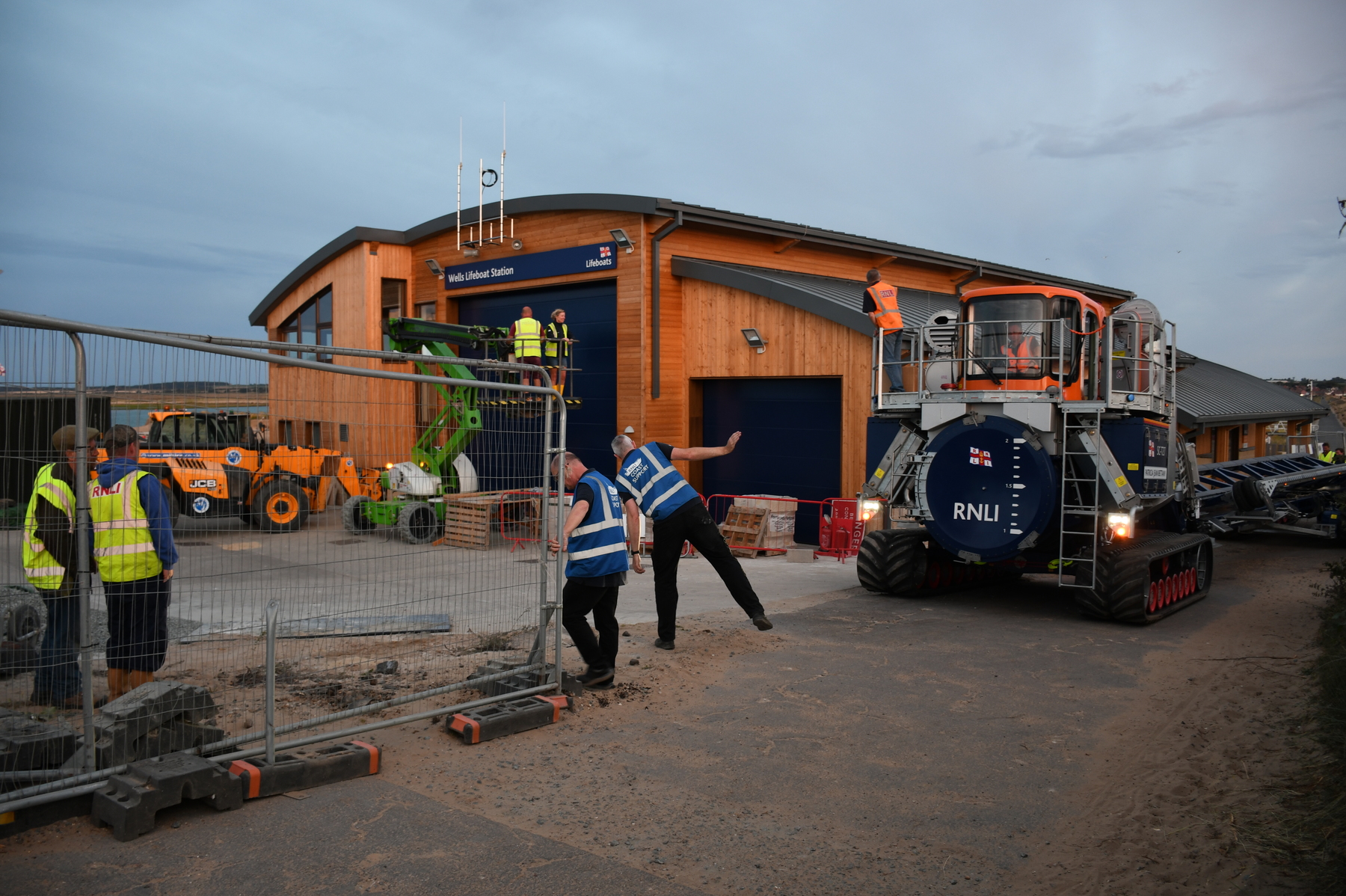 RW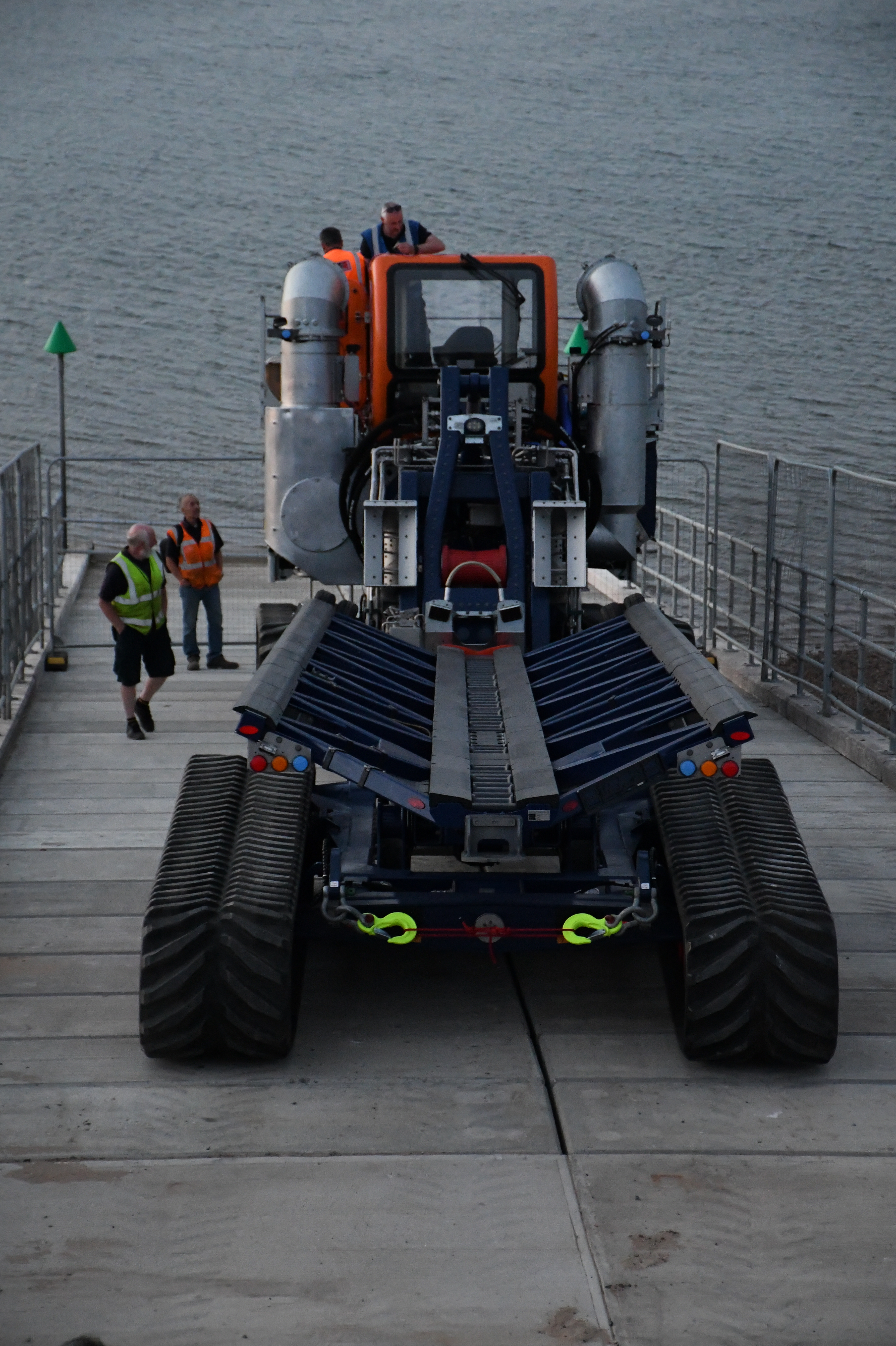 RW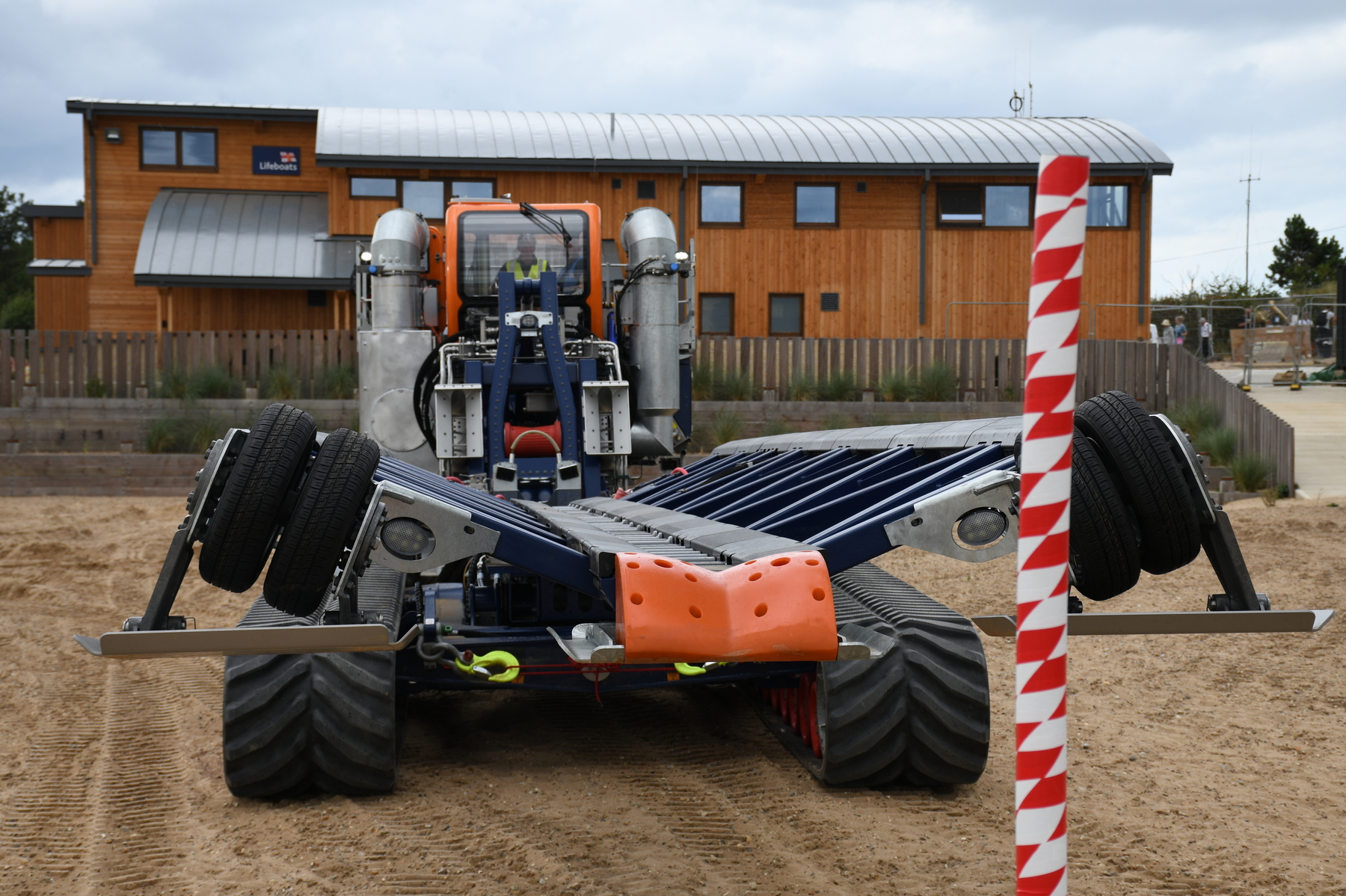 RW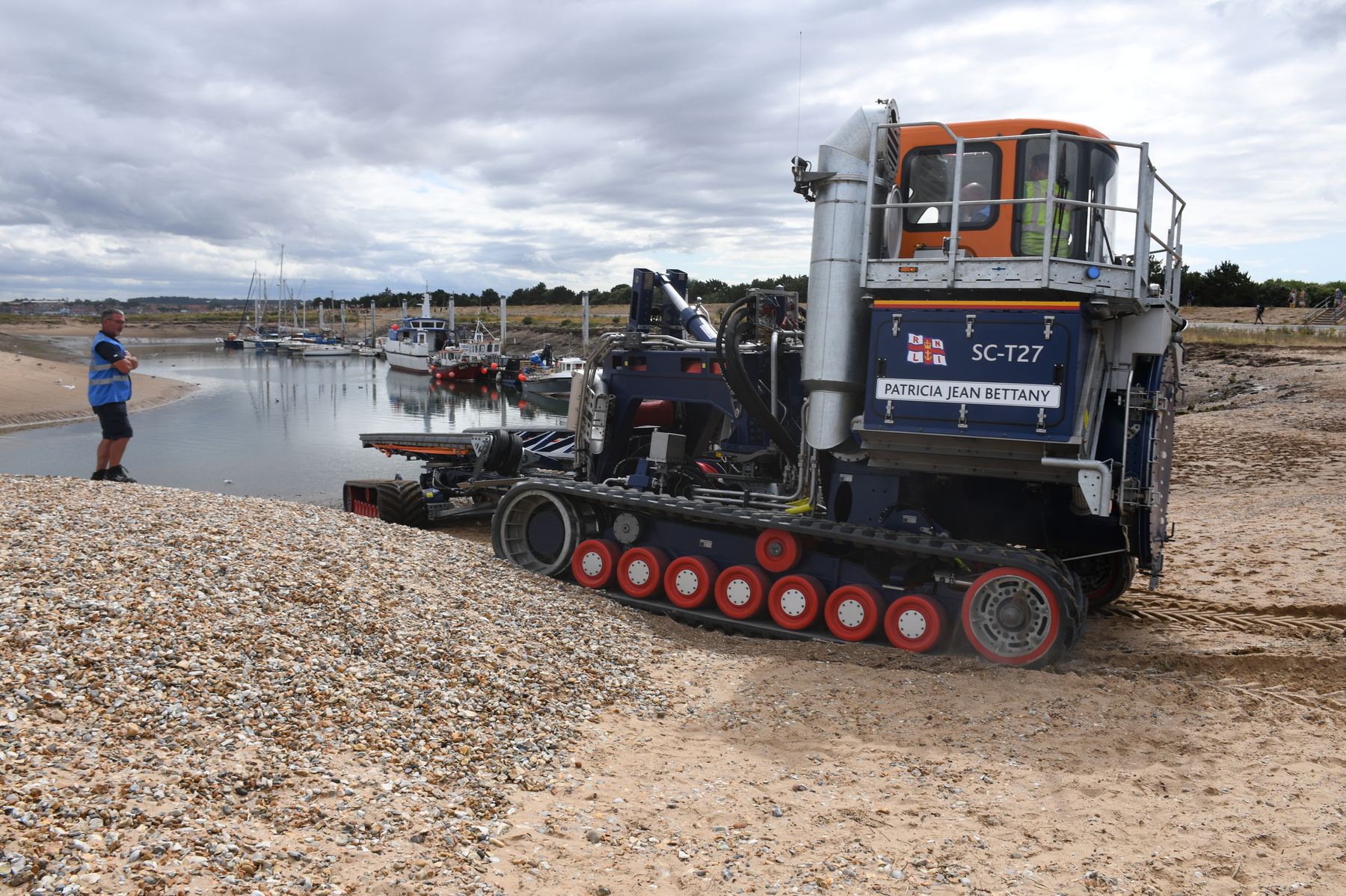 RW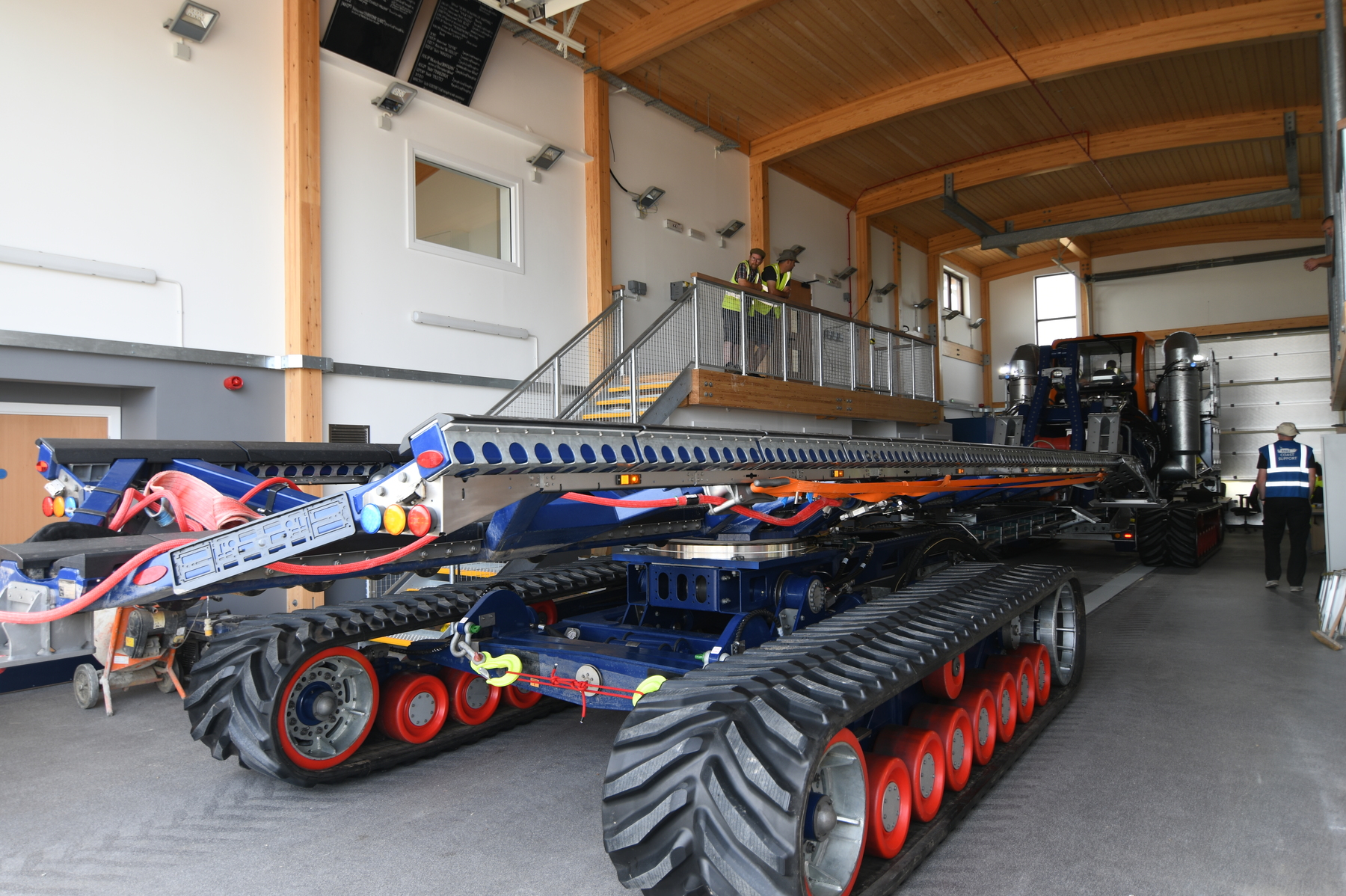 RW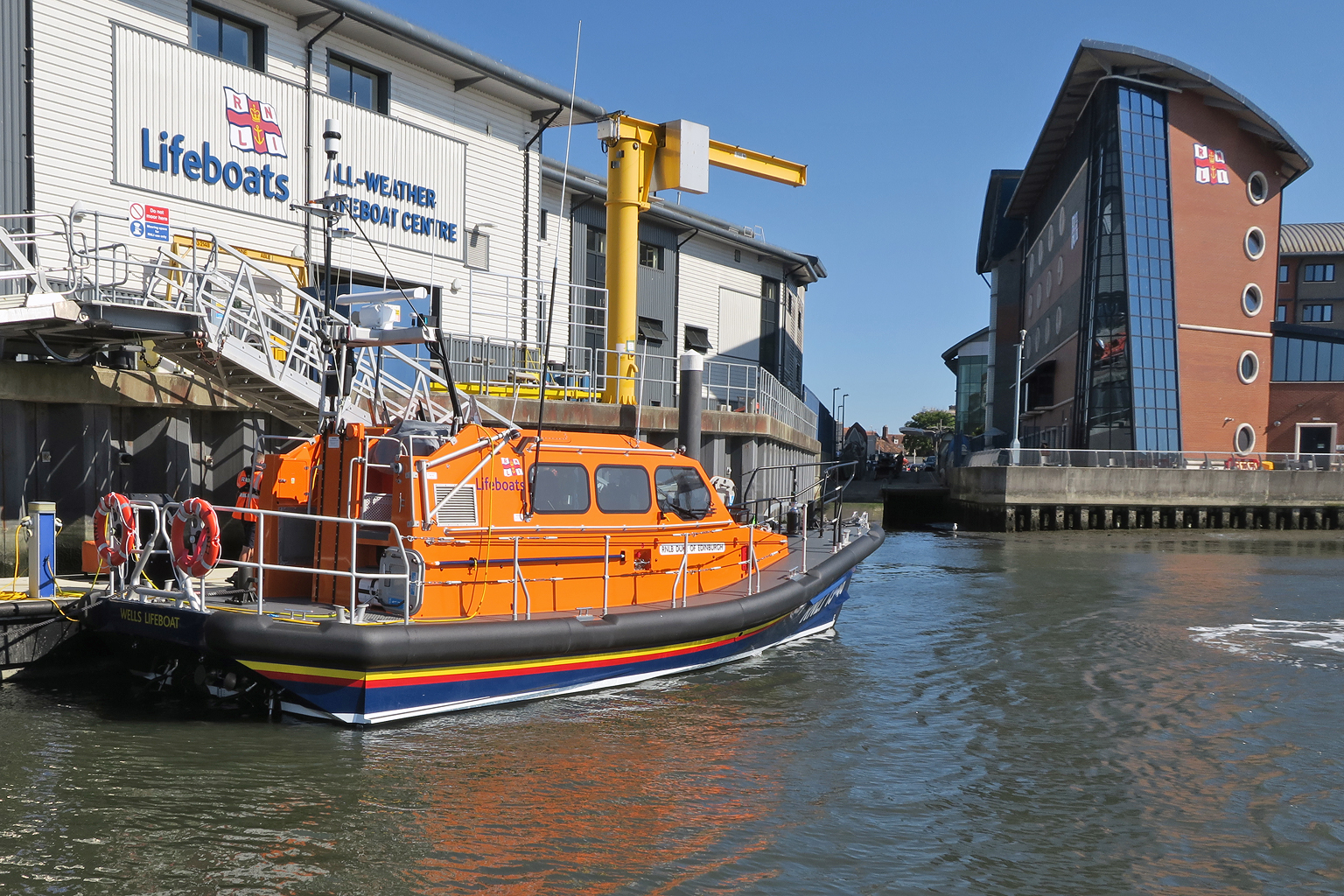 MP
Awards Evening
11/6/2022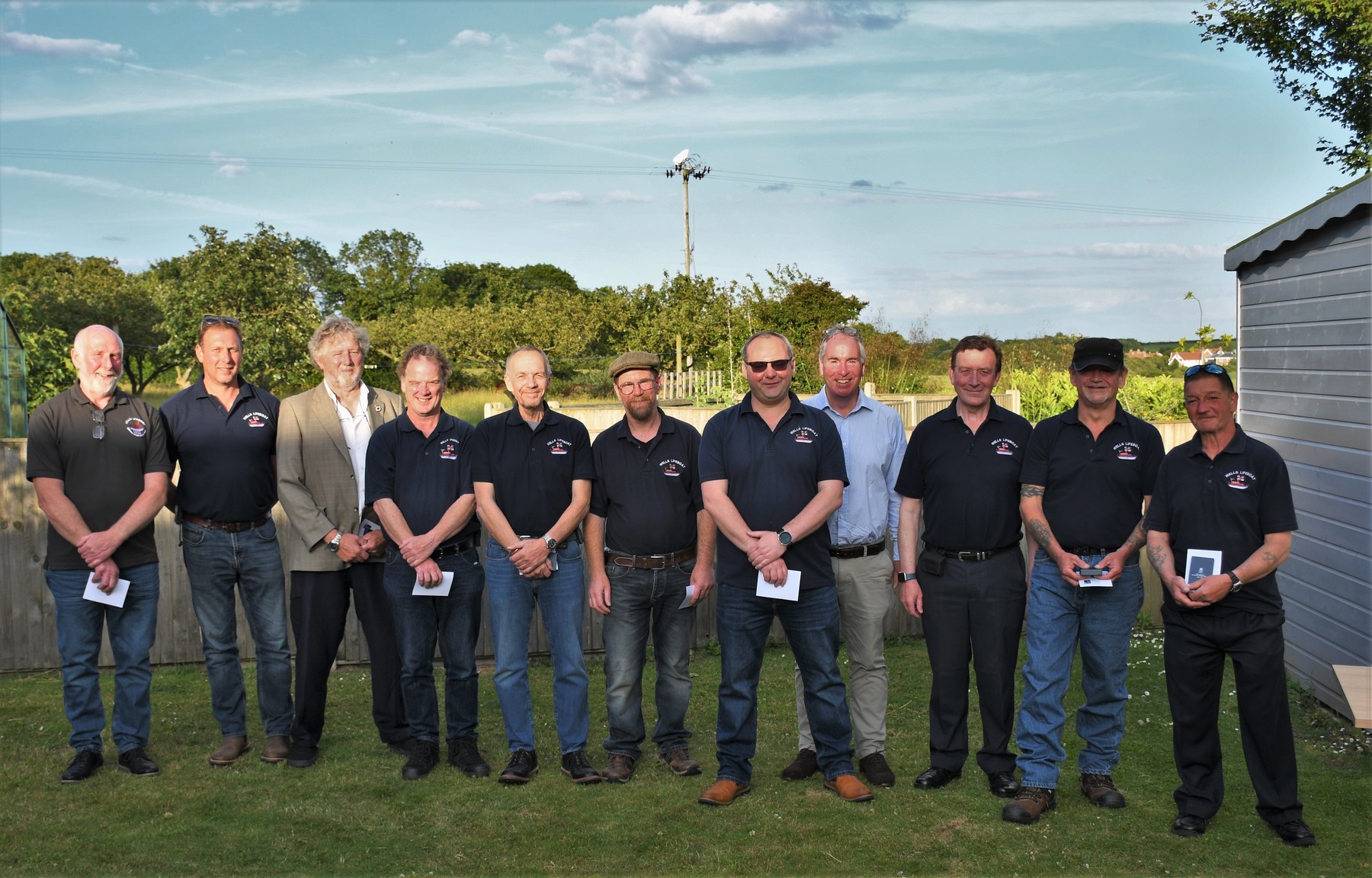 Crew and guild members and their friends and families met up in the grounds of Wells Cottage Hospital on a lovely summer evening to recognise the long service of some of our volunteers. Many crew members also received the Queen's Platinum Jubilee medal which has been awarded to all frontline emergency services personnel that had completed five full years of service on 6 February 2022.
This was the first such event held several years and recognised achievements not just for 2022 but in 2021 and prior years so we were delighted to be able to welcome back some retired crew and people who have left the station to formerly recognise their contribution to Wells RNLI.
A bar and barbeque followed.
Awards were given for 20 years service to Lifeboat Operations Manager Chris Hardy and Tractor driver and Show crew Kent Cooper, both due in 2021. Crew member Max Phillips also received a 20 year award and Head Launcher Nicky Beck a 30 year award, both due this year. Certificates of service were awarded to past crew members Martyn Flitcroft for over 10 years and to Mick Frary for over 40 years on the lifeboat as a crew member, mechanic and navigator.
A special mention and picture were presented to Dr Gordon McAnsh who retired this year, having served as the station's Lifeboat Medical Advisor from June 2014.
Among the Wells Lifeboat Guide, 20 year service awards were made to Janet Beckett, Hazel Mitchell, Janet Angles, Isobel Camp, Kate Webb, Louise Williams and Margaret Bunting. Marylyn Smith and Linda Ballard were awarded 30 year awards and Sheila Warner for 60 years on the guild.
Platinum Jubilee medals were awarded to Nicky Beck, James Betteridge, Harmen Brouwer, Kent Cooper, Phil Eaglan, Martin Emerson, Martin Few, Mark Frary, Ross Fulford, Chris Hardy, Eric Hart, Nathan Hart, Greg Hewitt, Nicky King, Gordon McAnsh, Kevin Parr, Max Phillips, Peter Rainsford, Danny Roberts, Ray West and Fred Whitaker.
Our thanks to all who helped to support and organise the event, and to Wells Community Hospital for use of their Hive cafe and gardens. A bar and barbeque followed.
Photos from the awards presentations...