New Shannon lifeboat
and boathouse build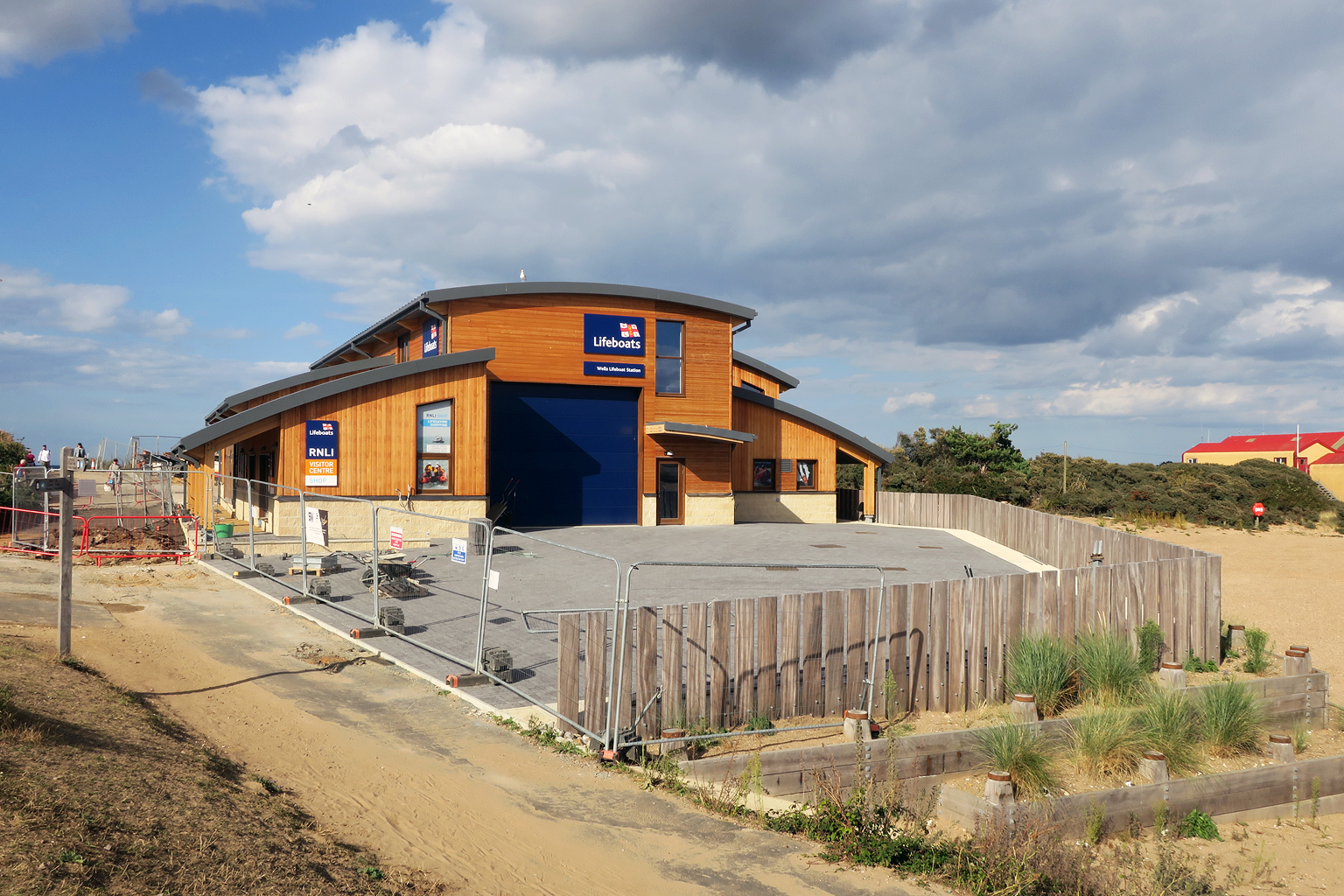 Latest update 20/9/2022
The RNLI is building a new lifeboat station at Wells ready for a new Shannon-class lifeboat be delivered to the town later this year. See boathouse build pages for the latest progress on construction work.
The new boathouse will take around 18 months to complete and is expected to be finished in August 2022.
It will house our inshore lifeboat and the forthcoming Shannon-class lifeboat which is currently being built at the RNLI's All-Weather Lifeboat Centre in Poole. The new boat, no. 13-46, will be named 'Duke of Edinburgh' and is expected to arrive in Wells in the Autumn.
The new lifeboat was funded in part with a station appeal for £250,000 in 2014-15 and also by the Civil Service charity The Lifeboat Fund with its 150th Anniversary Appeal. We are hugely grateful to everyone who has donated, fund-raised, helped and supported us both locally and across the UK and further afield.
COVID-19 restrictions
We are delighted to be able to welcome vistors to the station once more but we remain keen to protect our crews and ensure the lifeboats can be manned if needed while the virus is still in circulation. Casual visitors can pop in when the station is manned but please contact us in advance for groups or organised visits and please leave it for another day if you or someone you have recently been in close contact with has Covid symptoms or a positive test.
Exercise Launches
Our next scheduled exercise launches are shown below. You are welcome to come and watch the lifeboats launch on the beach at the front of the lifeboat house... but please ensure you keep well to one side and that children are supervised. Exercises may be cancelled or rescheduled at short notice due to operational reasons.
Please take care near building works for the new lifeboat station.
Sunday 28 Aug 2022 18:30
Annual Lifeboat Service