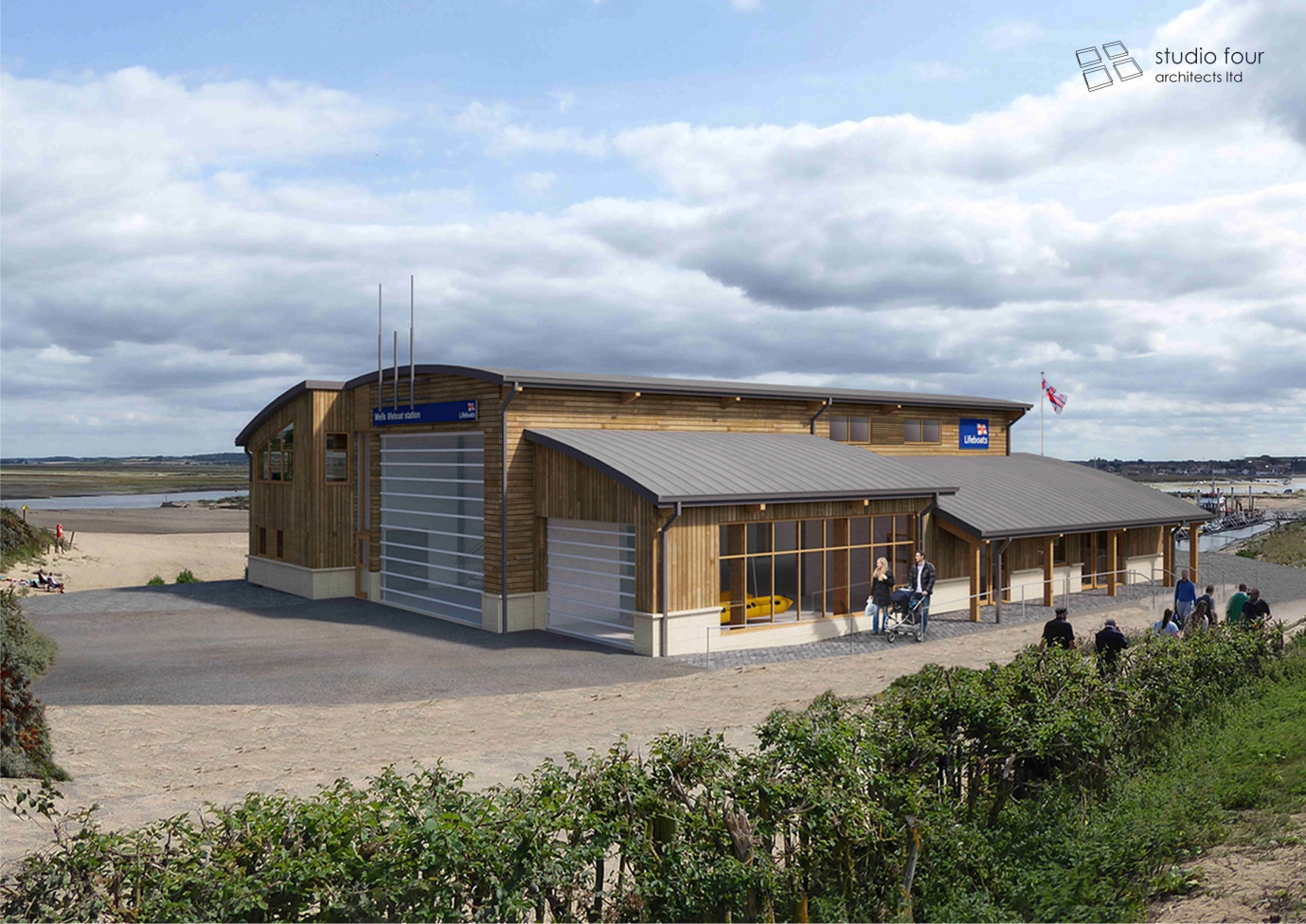 Artist's impression of the new boathouse
Construction work is under way on a new boathouse for RNLI Wells Lifeboat Station at the end of the beach bank in Wells.
The new building will house a new Shannon-class all-weather lifeboat, replacing the station's current Mersey class lifeboat, and the station's D-Class inshore lifeboat. The building will have a ramp to the north for the all-weather lifeboat on its 'SLARS' launching carriage to reach the water or beach and a smaller ramp to the east for the inshore lifeboat. As now, the lifeboats will either launch directly outside the boathouse if the tide is in or will be taken to launch from Holkham beach if the tide is out. The building will also feature much improved facilities for the crew and provide extra space for visitor and community engagement.
It is expected that the new building will be completed in 2022 with a new Shannon class lifeboat arriving shortly afterwards. The first phase of the project, constructing the foundations and ramps and installing services such as drainage and water tanks will be from Autumn 2020 until Summer 2021 with the work being undertaken by contractors Mackley. In Spring 2021 until 2022, contractors Reside will construct and fit out the building and external areas.
The new building will replace the current boathouse which remains in operation with the current Mersey-class all-weather lifeboat and D class inshore lifeboat. This building dates back to 1895 although it has been significantly extended over the years to accommodate larger all-weather lifeboats and the inshore lifeboat. The building is very much near the end of its working life and it is not practical to extend it again to accommodate the Shannon class lifeboat and its launching carriage and equipment.
The new Shannon class lifeboats are replacing the RNLI Mersey and Tyne class lifeboats which were first introduced around 30 years ago. They are considerably faster and more agile due to the use of waterjet propulsion rather than propellor and part of a goal of making all UK lifeboats capable of 25 knotes speed. The Shannon's more modern design and electronic systems provide improved safety for the crew and better capability for search and rescue operations.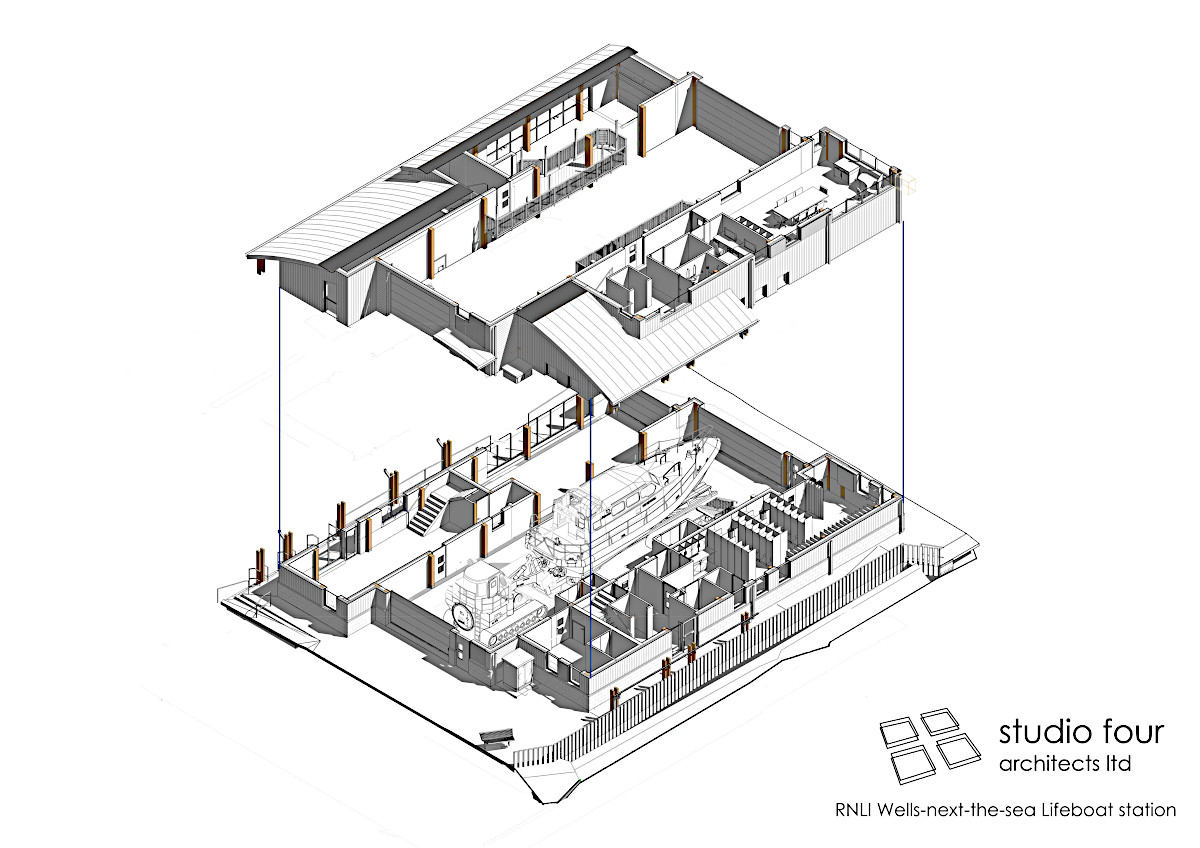 3D sketch of new building. See Boathouse Plans for zoomable plans for the new building