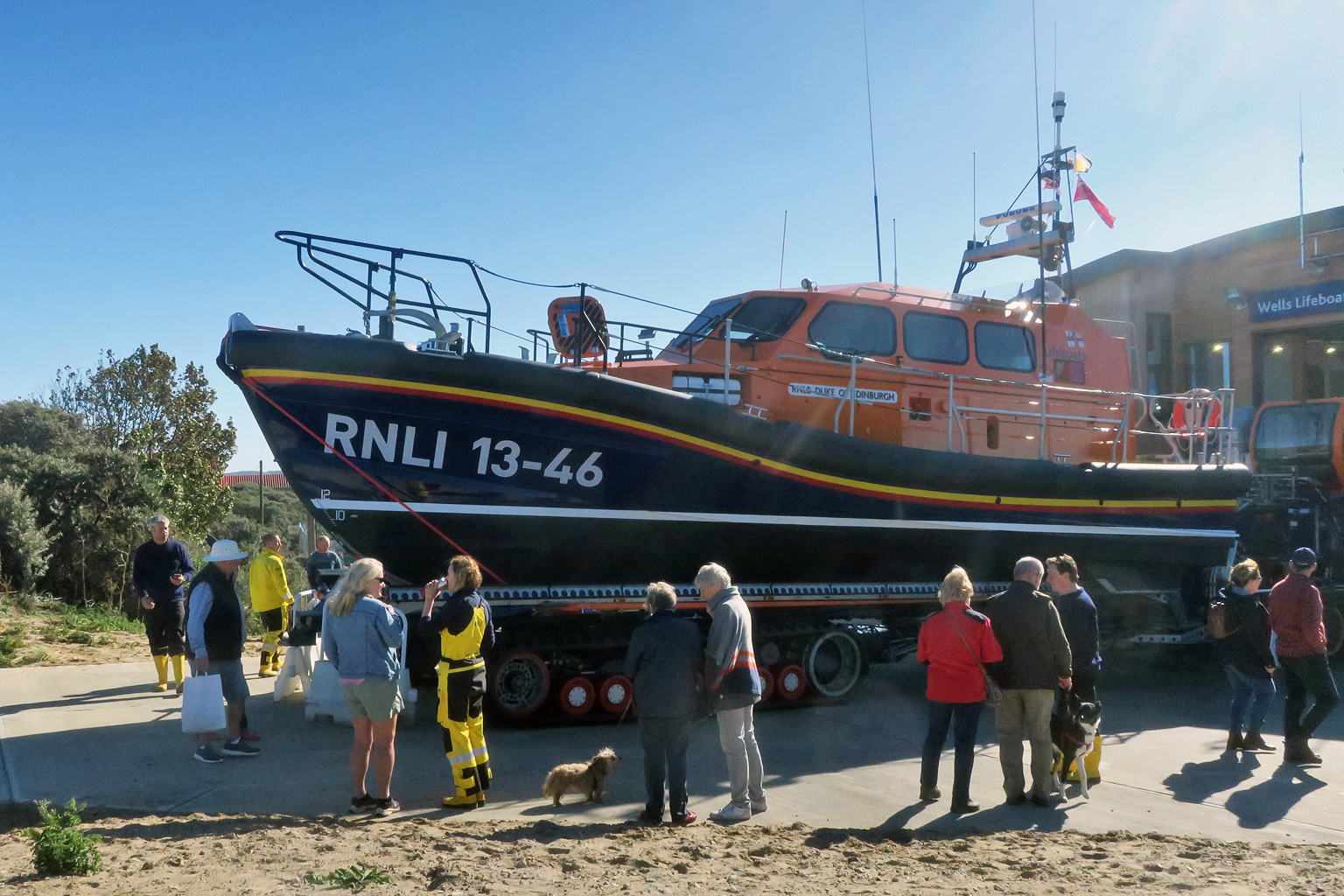 Viewing Day
Sunday 24 September 2023

Our Shannon-class all-weather lifeboat 13-46 Duke of Edinburgh will be on display outside in front of the boathouse from 10am-4pm on Sunday 24 September (unless, of course, she is required to launch for an emergency). There will be public access to walk around the boat and look at the 'Launch A Memory' names on the bow. The shop and visitor centre will be open and volunteers on-hand to chat about the work we do.
New Shannon lifeboat
and boathouse build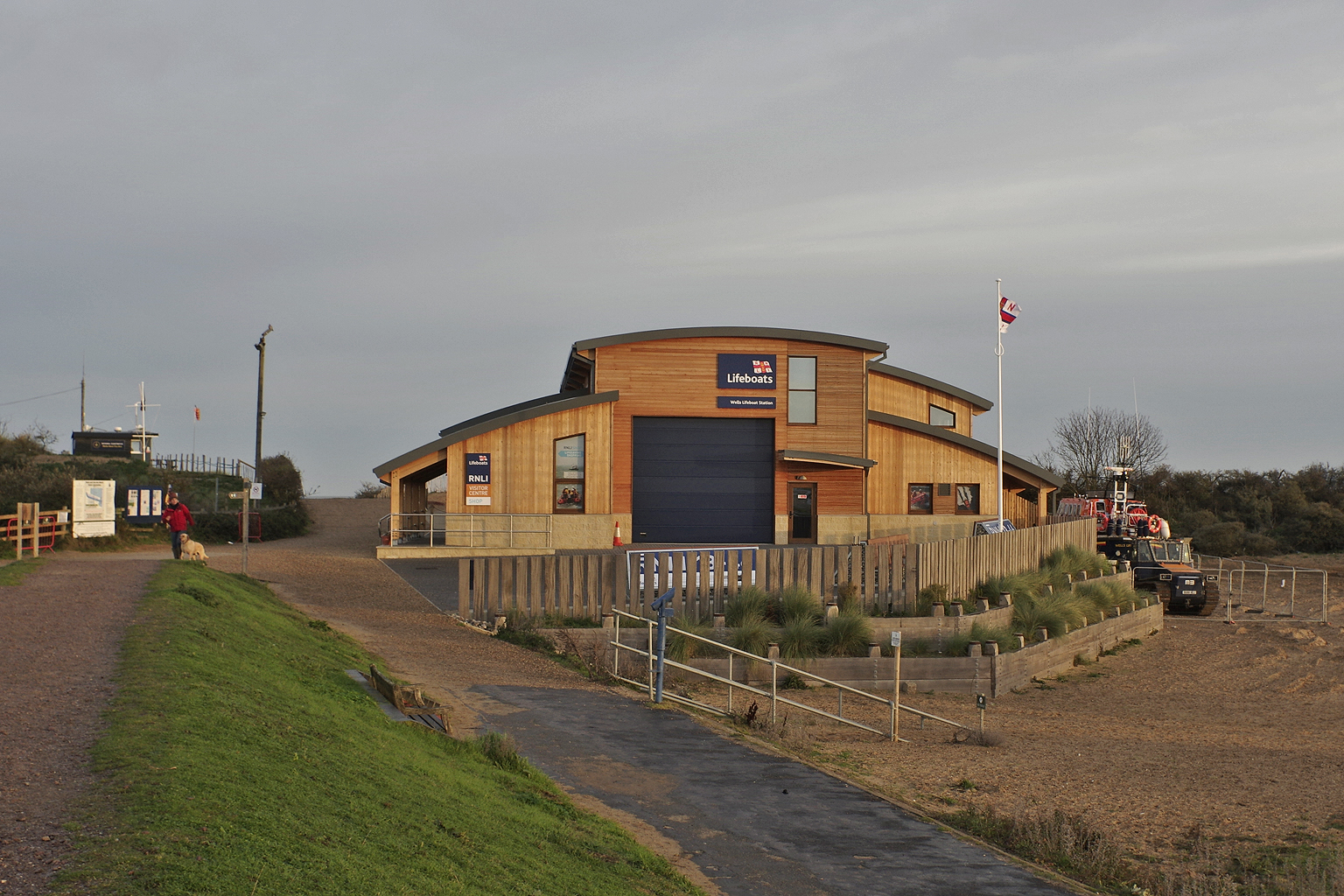 Latest update 28/11/2022
We've moved in... Wells RNLI is now operating from the new building. See the boathouse build pages for the latest information and the story of how the new station was built.
The new Shannon lifeboat was funded in part with a station appeal for £250,000 in 2014-15 and also by the Civil Service charity The Lifeboat Fund with its 150th Anniversary Appeal. We are hugely grateful to everyone who has donated, fund-raised, helped and supported us both locally and across the UK and further afield.
COVID-19
We're keen to protect our crew to ensure the lifeboats can be manned when needed. Please don't visit the station or shop if you or someone you have recently been in close contact with has Covid symptoms or a postive test.