Wells Lifeboat News
Jean Court
Wed 31 Jul 2019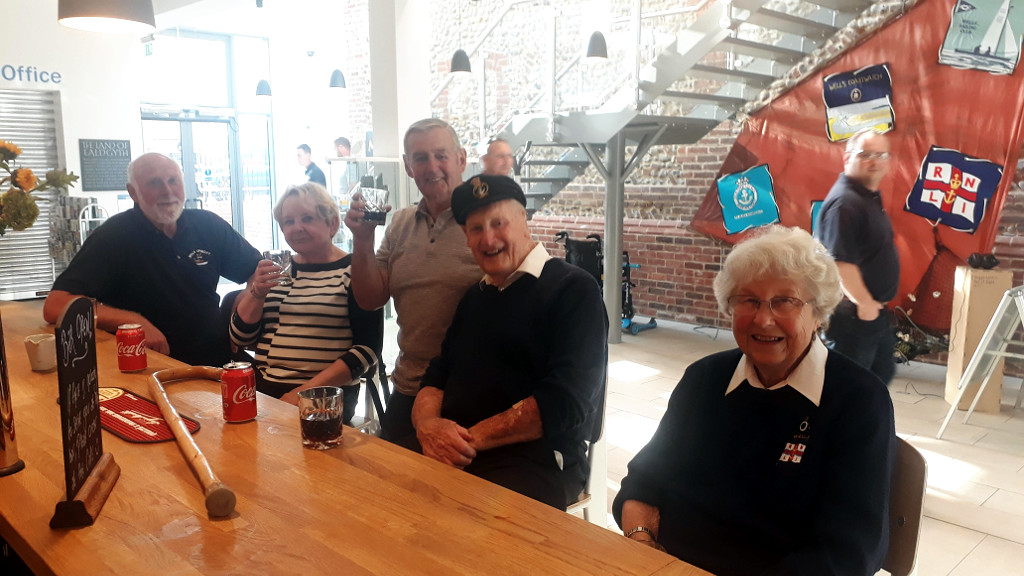 The RNLI Wells Lifeboat Guild, station and crew were deeply saddened to hear of the passing of Jean Court on Thursday, 25 July.
Jean was a founder member of the Wells-next-the-Sea Ladies Lifeboat Guild when it was formed in 1969 and gave over 50 years' dedicated service as a fundraising volunteer. During her time on the Guild, Jean was always an active member, working tirelessly to help organise events and activities and was Chairman of the group for a large number of years. For her dedicated service, Jean was honoured with the RNLI's Gold Badge in 2013 which was presented to her by Sarah, Countess of Leicester.
Jean was loved and admired by so many in the town and regularly welcomed visitors into her home where they were always greeted with a cup of tea and biscuits. Jean was renowned for her delicious 'Norfolk Shortcake' which she regularly baked for fundraising events and which always quickly sold out! Jean's friends and colleagues remember her as a warm, kind, generous, energetic lady with a big heart who will be very sadly missed by all.
150th anniversary vellum
Wed 17 Jul 2019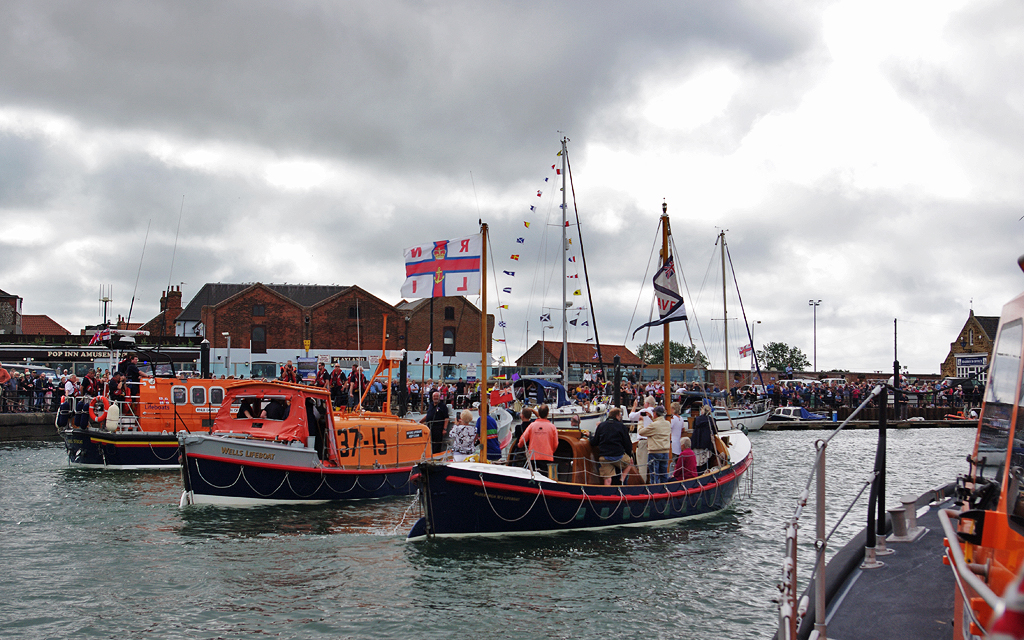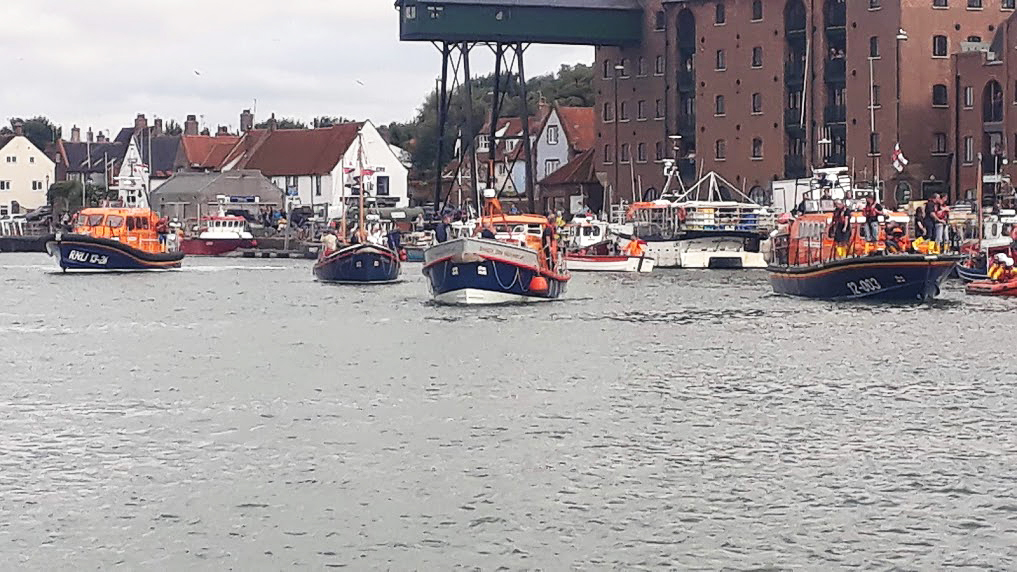 Wells Lifeboat celebrated its 150th anniversary as an RNLI station this week. The town has had a lifeboat from around 1830 and became a Royal National Lifeboat Institution station in 1869, with a new lifeboat, the Eliza Adams being delivered by rail and placed on service in a new specially built boathouse on the quay (now used as the harbour office).
The anniversary was marked by a week of events including a week-long exhibition at the Maltings and a presentation and open day on 13th July. The RNLI's Chief Executive Mark Dowie presented the station with a 150th anniversary vellum at a presentaion at the boathouse at which award for long serving volunteers were also presented... 20 years for Deputy Second Coxswain Martin Emerson, 40 years for crew member Fred Whitaker and 50 years for tractor driver and emergency mechanic Phil Eaglen.
Phil joined the crew age 17 in 1967 as a launcher and became, for many years, the station's head tractor driver as well as an emergency mechanic on the all-weather lifeboat crew. Now past normal retirement age, he continues to be a mainstay of the station assisting the full-time Coxswain/mechanic during the transition to the new Shannon station.
After the presentation, the station was opened to the public with historic lifeboats on view on the outer harbour pontoons. These were joined by a relief Shannon class lifeboat (the type that will soon serve at Wells) kindly brought round from Lowestoft by Lowestoft Coxswain John Fox and a volunteer crew.
Five lifeboats, spanning some 78 years, then sailed together up to the quay... the current station Mersey class Doris M Mann of Ampthill and our inshore lifeboat Peter Wilcox, single-screw Liverpool class Lucy Lavers, built 1940 and a Dunkirk Little Ship which served on relief at Wells in 1963/64, Oakley class Enerst Tom Neathercoat Wells station boat from 1965 to 1990 and the Shannon 13-26 John Metters. A large crowd greeted the boats at the quay with a commentary kindly provided by the harbour master.
Exhibition opens at the Maltings
Fri 12 Jul 2019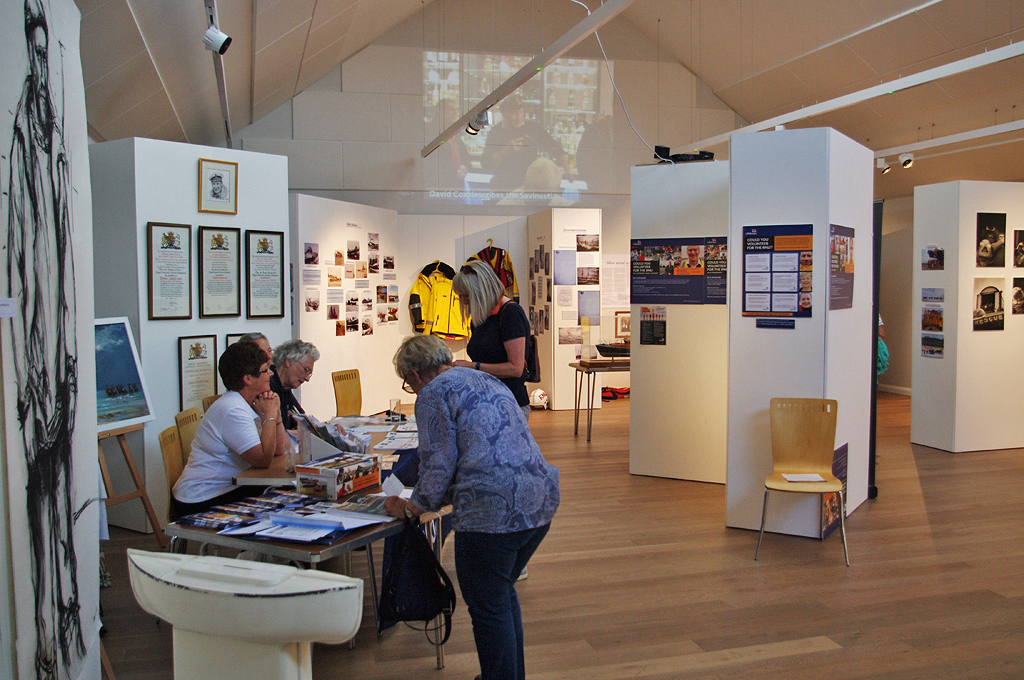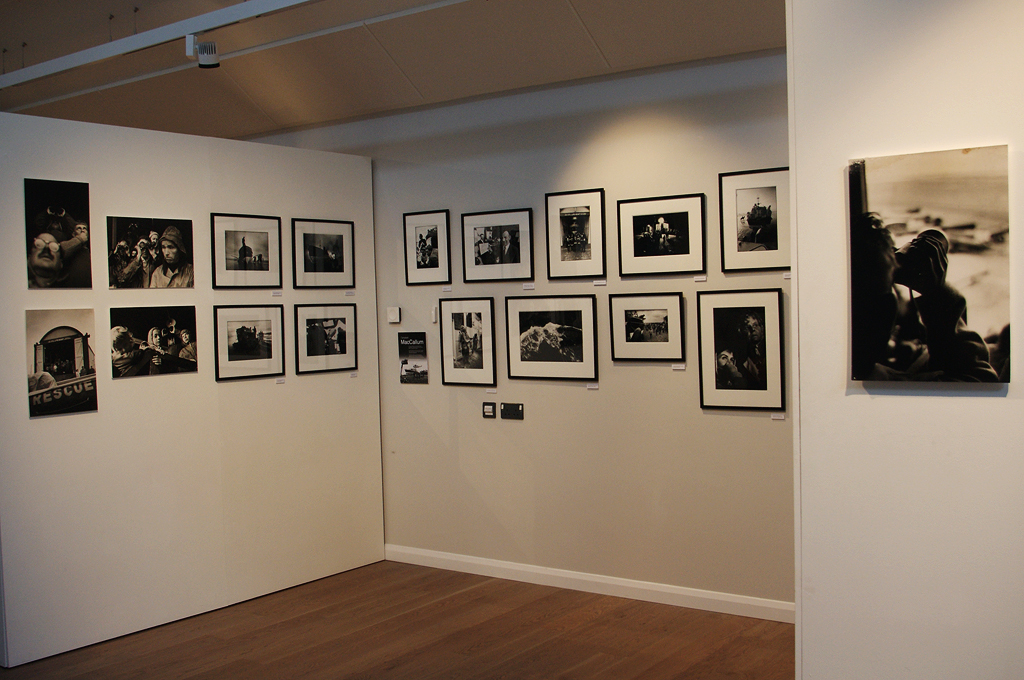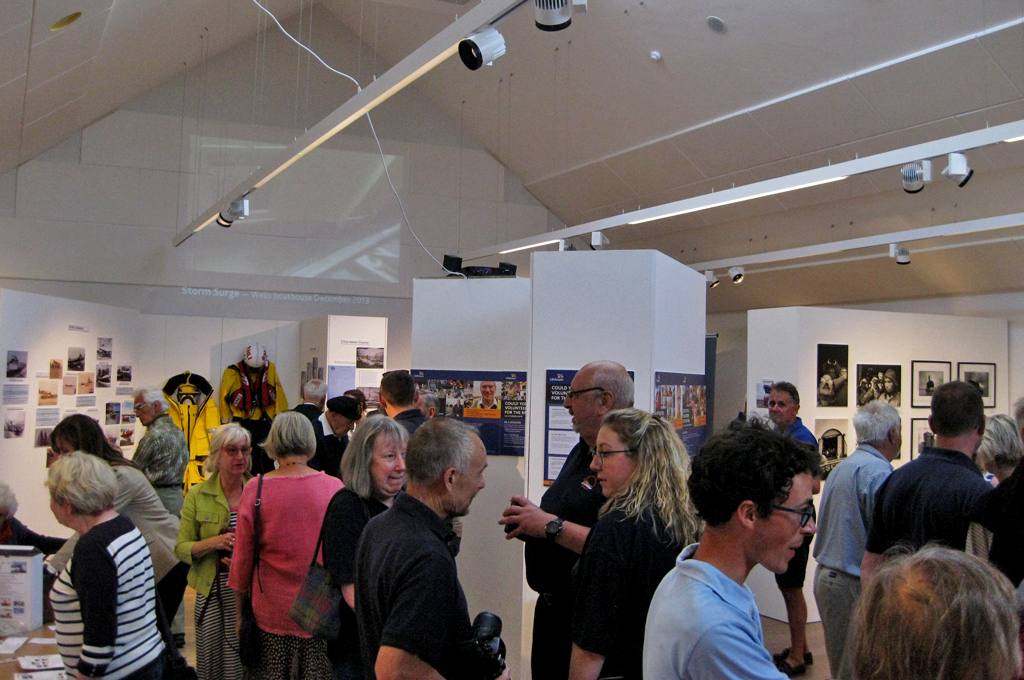 Our 150th anniversary exhibition - The Lifeboat Story - opened at the Maltings on Staithe Street, Wells on Wednesday night.
The exhibition features photographs, paintings and memorabilia celebrating over 150 years of life-saving in the town, looks at present day volunteering with the RNLI and features a fine retrospective of Campbell MacCallum's photographs of the station. Campbell who made his name as a commercial photographer in London's swinging sixties spent over five decades photographing the boats and crew at Wells lifeboat station and his candid and sharply observed black-and-white photographs form an intimate record of life at the station.
The exhibition is open every day upstairs at the Maltings from 11am until 4pm until Tuesday 16th July and admission is free. If you visit, please also be sure to visit the Maltings' superb heritage display which has more on the town's lifeboats and history.
A thank you to Wells volunteers...
Fri 12 Jul 2019
The RNLI has shared this video on Facebook and Twitter thanking the men and women who have volunteered at Wells over the years...
Lifeguards return to Norfolk beaches
Sun 7 Jul 2019
RNLI lifeguards have returned to North Norfolk beaches for the summer season this weekend. The beach at Wells along with Sheringham East, West Runton, East Runton and Cromer West will be patrolled from 10am to 6pm daily until Sunday 8 September. Lifeguards have already been patrolling at Sheringham West, Cromer East, Mundesley and Sea Palling since late May.
Run by arrangement with the local council, the lifeguard service provides everything from safety advice and tide times to helping locate missing children and dealing with emergencies. Beachgoers are encouraged to heed their advice and to swim only between the red and yellow flags.
150th anniversary team photograph
19 May 2019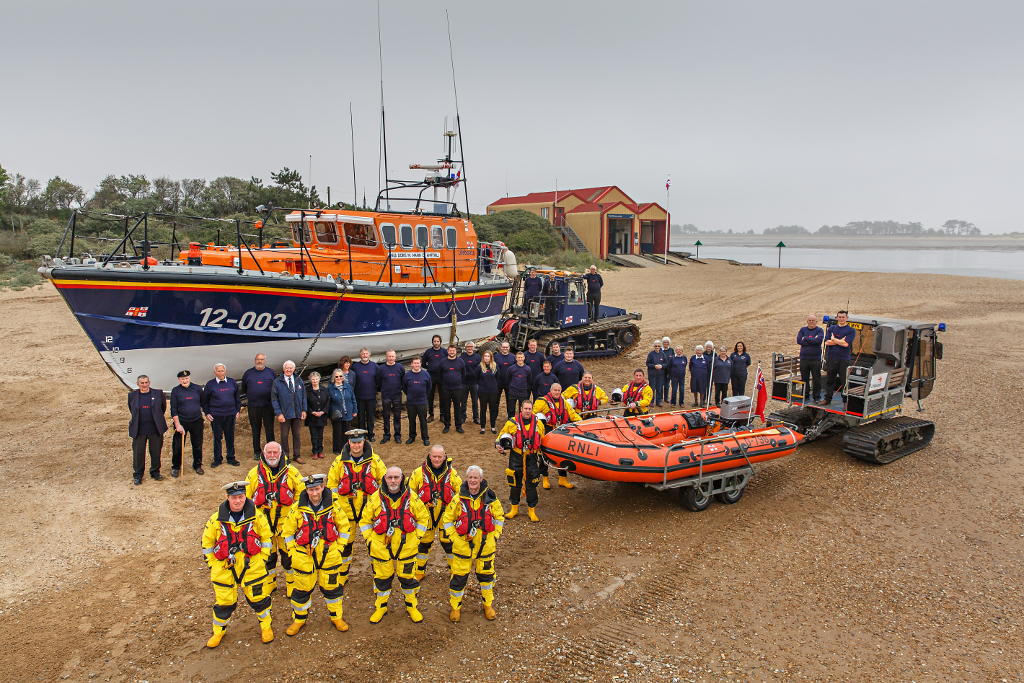 Volunteer crew, guild members, station personnel and former crew members gathered outside Wells boathouse for a photograph to celebrate our 150th anniversary as an RNLI lifeboat station.
The photograph, taken by local photographer and Sheringham crew member Chris Taylor, echoes previous images of the station going back to 1993 when the late Campbell MacCallum assembled boats and crew outside the boathouse to create an image to display inside the crew room. Campbell's picture was adapted as a poster by the RNLI and was reproduce worldwide and let to a regular tradition of team posters taken at stations around the UK.
The 150th annivesary is being marked with a week of activities from 11th to 16th July centred around an open day on 13th July where a vellum will be presented by the RNLI to the station and current and historic lifeboats will sail in a flotilla up to the quay.
New Helly Hansen crew clothing
Wed 15 May 2019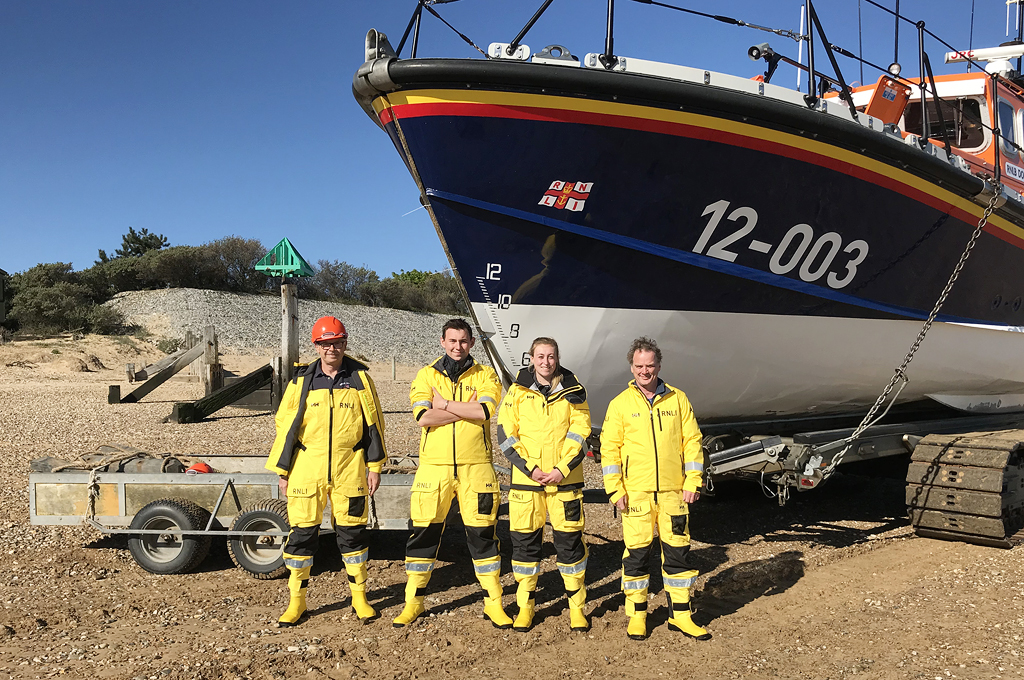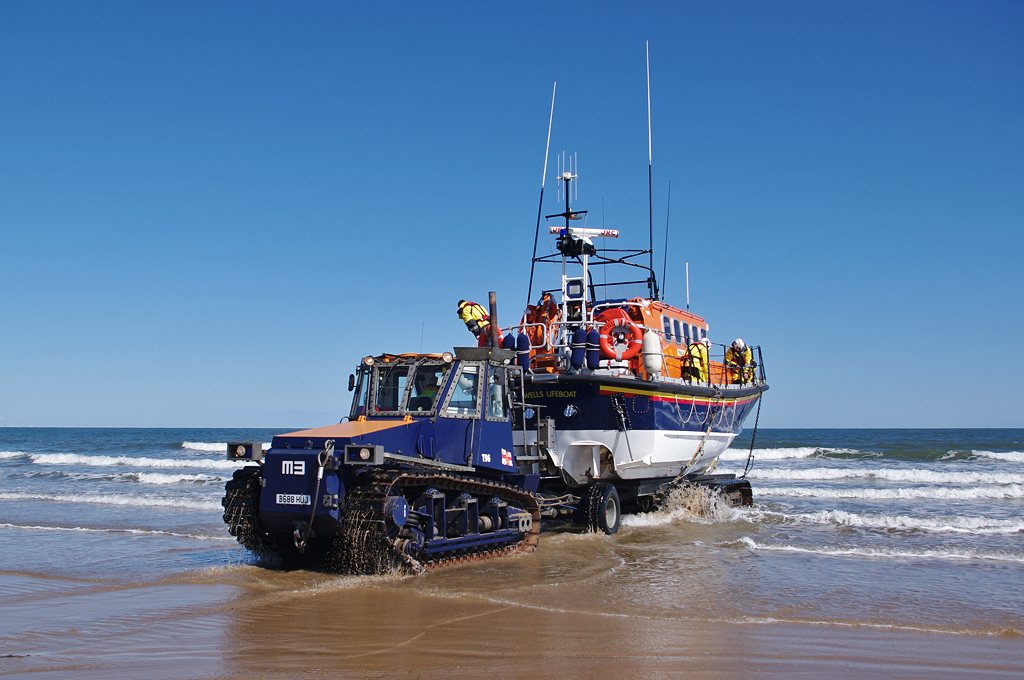 Sunday morning's exercise for both Wells lifeboats was all about practicing launch and recovery on Holkham beach, which the crews have to do at low water when there is no tide to launch from or return to Wells harbour. But it marked a first for the station as it's the first time the crew has been able to wear its new Helly Hansen clothing for the all-weather lifeboat.
The RNLI has partnered with Helly Hansen for the new offshore gear, combining its own experience in kitting out lifeboat crews since 1824 with Helly Hansen's long and expert history of keeping seafarers safe and warm since 1877.
The new kit uses lightweight, breathable fabrics and a layering system to keep crew warm and dry. As well as the usual bib trousers, jacket and safety boots, each crew member now has the option of a thermal base layer and a mid-layer body warmer as well as a second lighter jacket that can be worn as a mid-layer or used as an outer layer in warmer weather.
In a departure from previous practice, each crew member now has their own kit chosen and sized especially for them and, for the first time, women crew members have clothing designed for women and cut and sized to fit properly.
There's only a subtle change to the colour though... the new kit is still yellow though it's a more lemony shade and, for the moment at least, is much cleaner and brighter than the old clothing which have served on station for many years.
150th anniversary of RNLI Wells - 1869-2019
Thr 28 Feb 2019
Wells Lifeboat marks its 150th year as an RNLI lifeboat station this year. The Royal National Lifeboat Institution took over the provision and management of a lifeboat in Wells in 1869, building a boathouse on the quay (which is now the harbour office) and providing the 'Eliza Adams', a 32ft rowing and sailing lifeboat. Records show the town had a lifeboat, provided by the local Norfolk Shipwreck Association, as far back as 1830.
The 150th anniversary will be marked with the presentation of a vellum to the station on Saturday 13th July 2019, with an invited audience at the boathouse. In the afternoon, the public will be invited to join in and it is hoped to have both our current all-weather and inshore lifeboats along with historic and modern lifeboats on display in the outer harbour and in a flotilla up to the quay.
An exhibition about the RNLI and the history of Wells lifeboat station will be on view in the town and plans are being discussed for other related events to mark the occasion. More details will be posted when available.